Arts & Culture
Campus & City
2019 Fringe Festival Review: John Mark Jernigan's "Hello"
"Hello" captures the core of the human experience and shows us that everyone deserves a chance at human connection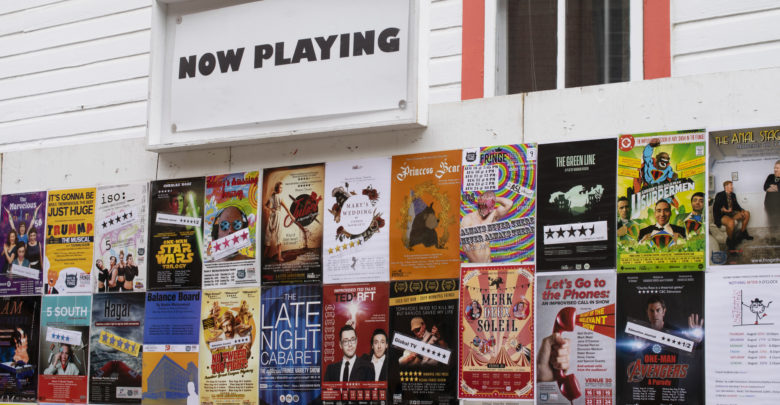 An existential crisis can happen anywhere. Whether it happens at a convenience store or your local coffee shop, even the smallest interaction from a random stranger might drastically change how you understand your world and how important you are in it.
Written by John Mark Jernigan, Hello is a one-person play that follows Bartholomew "Barry" Jones (Chris Crawford), a theatre critic who receives his regular cup of coffee from a handsome barista with an ambiguous heart written next to his name. Contemplating on what this heart might mean to him, Bartholomew reflects on his past relationships through an internal monologue that ultimately encapsulates the very core of human experience.
Accompanied by a subtle acoustic guitar performance by Anthony R. Smith, the play takes advantage of the auditorium's intimate space and draws in its audience through a fourth-wall breaking monologue delivered by Crawford. We see Barry reflect upon his current situation at the coffee shop, his conversations during childhood with his dying mother, and the tumultuous breakup with his now ex-boyfriend.
The character of Bartholomew Jones is masterfully brought to life through Crawford's powerful and sincere performance. Crawford captures the humanistic warmth of the character while maintaining Barry's cheeky and self-deprecating attitude throughout the play. It is through Crawford's commendable dedication to his role that the audience is able to empathize with Barry's desire for human connection.
Hello is simple in its stage design and premise, but undeniably effective in its execution. Jernigan's script deftly balances discussions of suicide and existentialism with sharp wit and sincerity. It ultimately reminds us that despite our personal differences, everyone deserves a chance for human connection and to be told that they are loved.