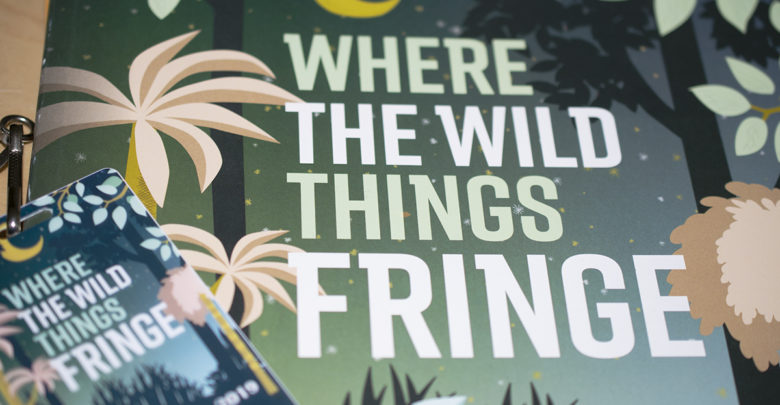 When your best friend is a demon, expect nothing less than drinking Drano at tea-parties, synchronized rapping while possessed, and eating hidden stashes of weed brownies.
Written by Stephen Allred and Seth Gillfilan, Imaginary Friend: A New Musical follows a lonely eight-year-old-girl named Juliet (Kendra Humphrey) who befriends a tall, mischievous demon called Rocky (Matthew Lindholm). Juliet's overworked mother, Pamela (Jaimi Reese), struggles to keep up with all of the housework while her rebellious older sister Leah (Bella King) wants to live her life like a regular teenager and feels trapped inside her own house. As Rocky's true motivations become more pronounced, the family must learn to set aside their differences and come together to get rid of this malicious demon.
The performances of Humphrey, Reese, and King serve as the heart of the musical. They effectively capture the interpersonal struggles of their respective characters while still balancing the more comedic elements in the narrative. Their chemistry together evokes both a frantic energy in their musical numbers and a sincerity in their solo scenes that makes their coming together as a family in the climax even more rewarding.
Lindholm is hilarious in his role as the devious yet undeniably flamboyant Rocky. Channeling a relentless and unhinged energy, Lindholm commands the stage every time he appears and projects a sense of unpredictability throughout the narrative.
Music by Daniel Belland deftly balances sentimentality with dark humour. His original score includes Leah's bittersweet ballad "Digital Girlfriend" as well as an uproarious parody of the infamous "Don't You Put It in Your Mouth" PSA sung by Rocky and Juliet.
Straight Edge Theatre's production of Imaginary Friend: A New Musical is packed with edge and sharp wit, but also carries a surprising amount of sincerity underneath its initial premise.