Campus Life
News
Physics educator Issac Issac remembered for patient and kind spirit
Longtime physics undergraduate advisor passes away from cancer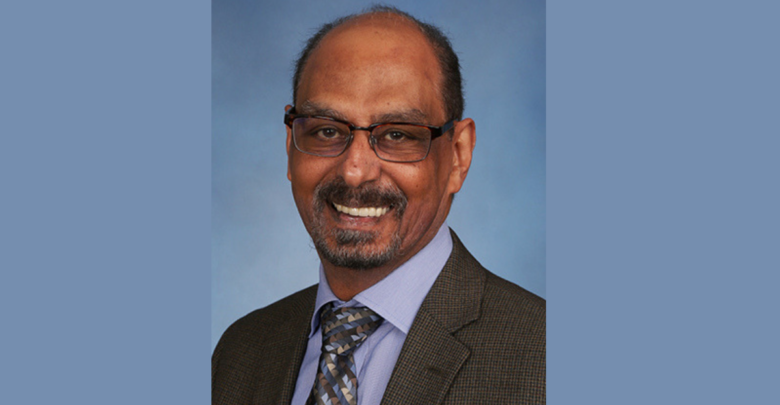 Past undergraduate student advisor for the department of physics Issac Issac is being remembered for his kind, gentle, and patient nature.
After a long battle with cancer, Issac passed away August 9. Before becoming a pillar in the physics department, Issac first came to the University of Alberta to pursue a PhD in condensed matter back in 1990. Before taking medical leave in 2018, he held the role of undergraduate student advisor, meaning he was responsible for guiding undergraduate students in the physics department alongside organizing the undergraduate labs.
For fellow colleague and friend Roger Moore, a physics professor and undergraduate associate chair for the department, Issac had the right temperament to fulfill this role.
"I would say he was probably the kindest, gentlest person I knew. I never saw him get angry… and even when there were things that would've driven me up the wall, it was water off a duck's back," Moore said. "You could have undergrads come in thinking it's the end of the world and he was fantastic with that — he would calm them down."
However, Moore also remembers Issac maintaining the right balance between being understanding and knowing when to put his fist down.
"He had a good relationship with the undergrads but at the same time he wasn't a pushover," Moore explained. "It's not that he did everything they wanted him to do, he quite capable of saying 'no, this isn't a sensible thing to do.'"
Alongside helping undergrads make the right decisions, Issac also ran multiple outreach programs with local high schools. He would also organize annual conferences for high school physics teachers to keep them up-to-date with the latest discoveries in the field. At the end of the term, Issac would allow high school students to utilize spare labs, allowing them to perform experiments with equipment only available at the university. His goal wasn't just to recruit students to the university, but to get students to pursue physics overall.
"He was passionate about our programs and physics, so he wanted to reach out to high school students and say 'hey, come and pursue physics, even if it's not at the U of A,'" Moore said. "He enjoyed teaching and loved physics, so it was a marriage of the two."
Though he reveres all the work Issac has done in the department, for Moore what he'll miss most is the light-hearted banter.
"He was just so easy to work with. We would joke around with each other, he had a great sense of humour," Moore recounts. "That's one of the things I miss. You could tease him and he would tease me."
For Moore, it's quite apparent that Issac was not only well-known, but well-loved by the department.
"At his memorial service, a huge amount of the department was there, even support staff. To have someone who has meant so much to a huge number of people in the department at all different levels, that says a lot."