Arts & Culture
Campus & City
2019 Fringe Festival Review: Daniel MacIvor's Monster
Daniel MacIvor's Monster is a thrilling deep dive into society's morbid obsessions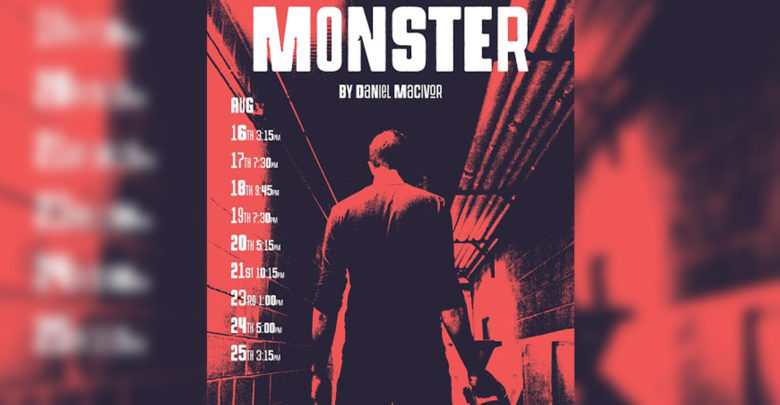 Monster is a one-man thrill ride sure to shock and delight with its darkness, intrigue, and intensity.
In everyone, there is a spectrum of morality. This spectrum, and especially its extremes, is the focus of Daniel MacIvor's Monster. Starring Ryan Blair and directed by Erik Richards, with stage management by Frances Bundy, Monster is both deeply dramatic and darkly funny: a production you won't want to miss.
Monster was first performed in 1998, but its themes are timeless. It deals with relationship problems, addiction, child abuse, and murder, but, on another level, it also seems to highlight our obsession with these things as a society. It's an intense ride through some of the darkest parts of humanity and examines why people can be driven to do horrible things.
The story of Monster is told by a cast of more than 10 characters all brought to life by Blair. The 75-minute show flies by with Blair barely moving from the same spot. From the beginning, in which we are told that "the movie is starting" by our narrator, "Adam," to the end when all the disparate plotlines come together, you'll be enthralled. Each character's story is well fleshed out and believable enough to lend credibility to the more extreme parts of this exciting play. The minimalist set and expertly timed sound design add to the unsettling atmosphere of the entire production.
Monster premieres on Friday, August 16th at 3:15 p.m. at The Playhouse. It runs all the way to the 25th, with tickets and other showtimes available on the Fringe website. You'll want to see what this three-person team has put together this season.