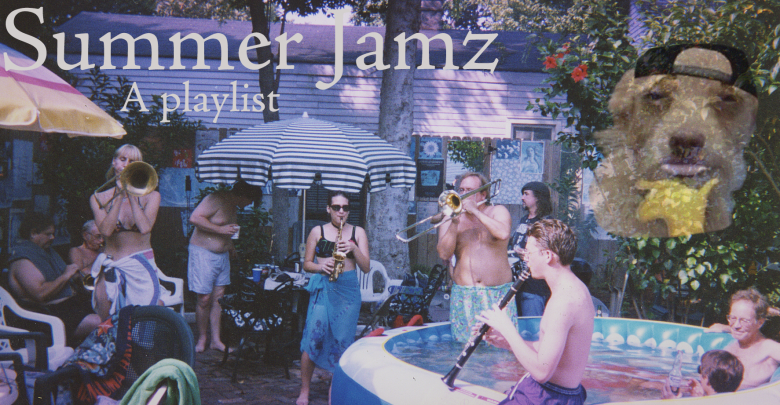 Link (Apple Music):
---
Tracklist:
"Say U Won't" by Brasstracks
"No Problem (feat. Lil Wayne & 2 Chainz)" by Chance The Rapper
"1 Night (feat. Charli XCX)" by Mura Masa
"Bitch, Don't Kill My Vibe" by Kendrick Lamar
"U Was At The Club" by The Boyboy West Coast
"Peach Jam" by 88rising, Joji and BlocBoy JB
"Sanguine Paradise" by Lil Uzi Vert
"679 (feat. Monty)" by Fetty Wap
"GOMF (feat. BRIDGE)" by DVBBS
"Playinwithme (feat. Kehlani)" by KYLE
"Wyclef Jean" by Young Thug
"Wild Thoughts (feat. Rhianna & Bryson Tiller)" by DJ Khaled
"REEL IT IN" by Aminé
"GRoCERIES (feat. TisaKorean & Murda Beats)" by Chance the Rapper
"Lifestyle (feat. Young Thug & Rich Homie Quan)" by Rich Gang
"The London (feat. J. Cole & Travis Scott)" by Young Thug
"Peach" by Kevin Abstract
"All Around The World (feat. Desiigner)" by Mura Masa
"Zack and Codeine" by Post Malone
"Midsummer Madness" by 88rising, Joji, Rich Brian & AUGUST08
"Feel Your Love" by Valentino Khan
"All My Friends" by Madeon
"Proud of U (feat. Young Thug)" by EARTHGANG
"iSpy (feat. Lil Yatchy)" by KYLE
"Broccoli (feat. Lil Yatchy)" by DRAM
---
Picture your perfect summer day.
It's between 25-to-28 degrees outside. You're throwing the best summer party in your dream backyard, with every summer amenity you can think of. There's a barbecue grilling, a spacious pool, multiple coolers filled to the brim with your favourite alcoholic beverages, and the sun is just beginning to set.
All of your friends (well, at least the ones you'd invite to the world's greatest summer bash) are having an amazing time; they're mingling, playing games in the pool, having a few brews, and are just positively beaming. You're taking a breather in the hot tub, ice-cold drink in hand and good vibes up to here. The only thing missing from this perfect picture is a bomb-ass summer playlist blasting from your backyard sound-system (yes, there's one of those too).
This is that playlist.
All of these tracks have been hand-picked for maximum summer vibes. We got upbeat mainstream rap, groovy EDM four-on-the-floor bangers, and some of the best summer hits to grace our ears in the past decade. There are songs for dancing on the porch, songs for gently bobbing your head in the hot tub, and songs whose choruses will make everyone at the party happily and drunkenly sing together in dubious but wholesome unison.
And yes, we can't all have the dream summer party of our lives; we don't all have the means. But a dope summer playlist will definitely level up whatever summer get-together you'll have this year.