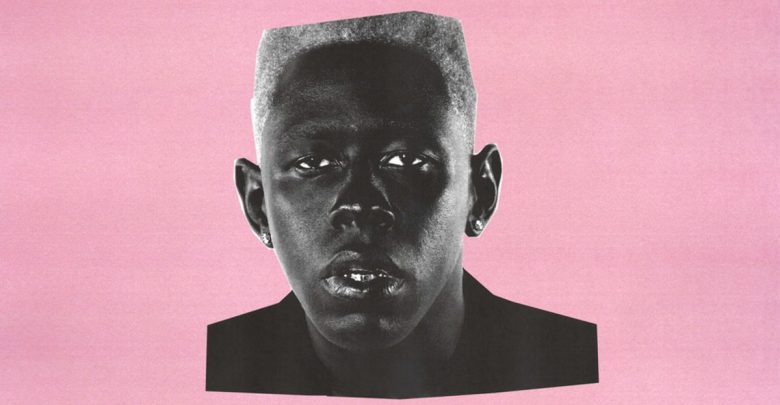 Tyler, the Creator
IGOR
Columbia Records
---
Tyler, The Creator's glow-up has been a sight to behold these past few years.

IGOR is the next step in his evolution, one that arguably started with 2015's Cherry Bomb but began to truly flourish with 2017's Flower Boy. This evolution has been a move away from shock lyrics, horrorcore, and battles with mental illness to genuine ballads and love songs; a kind of emotional vulnerability that ditches the ironic, sometimes vicious tone of his early albums like Goblin and Wolf.

Across its runtime, IGOR chronicles the entirety of a relationship: the initial fall, the obsession that comes with love, the break-up, and the attempts to remain friends afterwards. The emotional range on this album is beautifully expressed, with solemn guitar, chaotic upbeat drum breaks, and aggressive, distorted 808 bass hits complimenting their appropriate emotional moments.

The production on this album is also the most creative and ambitious we've ever seen from Tyler, with liberal use of analog synth bass, leads, sampled drums, and vocal effects. It's a vibrant, gorgeous sonic palette that pulls equally from Tyler's tastes for both gritty lo-fi and lush neo-soul production.
Something that's become less pronounced in that palette, however, is Tyler's gruff voice. The vocal on tracks like "New Magic Wand" and "A Boy Is A Gun" – whether they be Tyler's or those of his features – function more to build the sonic landscape than to stand out against it. It's hard to tell that Lil Uzi Vert is singing the chorus of "IGOR'S Theme."
I had to do the aural equivalent of a double-take to catch Kanye West's subtle contribution to "Puppet." It's an interesting musical effect and a fascinating production choice, but it makes me miss the individual character and personality of some of the guest appearances, as well as Tyler himself.

That's a selfish complaint, however, because this album is arguably Tyler's greatest work thus far. It's hyper-focused, conceptually watertight, and frequently goosebump-inducing. I'm glad Tyler had the chance to leave Odd Future, grow up, and flourish musically, as it's led him to create some of the best rap and neo-soul of the decade. Much of that is on this album.