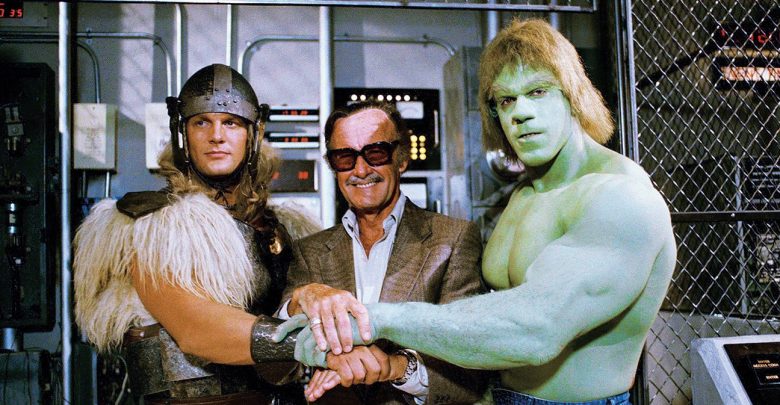 While most think of Chris Hemsworth when they think of Thor, few know a University of Alberta graduate was the first to portray the Marvel Comics character over 30 years ago.
Eric Allan Kramer, who graduated from the U of A in 1984, played the Norse god of thunder in The Incredible Hulk Returns, a 1988 TV movie. It was the character's first appearance in a live-action production, and it was Kramer's first job after he'd moved to Los Angeles from Canada.
The movie is a sequel to The Incredible Hulk television series, which ran from 1977 to 1982 and follows Dr. David Banner on his quest to cure his Hulk-outs. In The Incredible Hulk Returns, which takes place two years after the series, Banner is pitted against mercenaries who've kidnapped his love interest, forcing him to team up with Thor to save her.
"It was funny because it was something I never really expected to get," Kramer says. "The agent was surprised as I was when I came down and landed it, but it was a gig that solidified where I was."
Originally from Michigan, Kramer and his family moved to Alberta because his father played for the Calgary Stampeders. He'd been interested in acting while he was a student at Jasper Place High School. The six-foot-three-inch actor started his BFA in 1980 and worked as a club bouncer for six months after he graduated until acting jobs became more frequent.
For Kramer, the move to L.A. wasn't something he'd planned on. He'd been doing work as an actor in Edmonton, Calgary, and Vancouver when a friend approached him about doing a play in L.A. He took the job and planned to return to Canada afterwards, but a talent agent encouraged him to stay.
"It became a decision to make because I had committed to some jobs back in Canada, but it just seemed like one of those moments where somebody was opening up a door, and I felt I would've been a little foolish to not step through it and see what's on the other side," he says.
One of Kramer's memories from the production of Hulk Returns is when he was being fitted for his wig, which he said was the first time he'd realized how severely he was balding.
"The woman who was fitting me for the wig asked me where [I wanted] his hairline," Kramer says. "[She said] 'Do you want it where it is now or where it used to be?' I said, 'Where did it used to be?' And she drew a red line on my forehead that was a good inch-and-a-half from where my hairline was at that time."
Similar to current movies in the Marvel Cinematic Universe, the Hulk Returns also features a fight scene between the Hulk and Thor. However, since they were working without CGI, Kramer said the fight scene between him and Lou Ferrigno's Hulk had to rely on practical effects.
"I spent a lot of time getting picked up and thrown around by Lou because the Hulk doesn't lose a battle. Thor took a bit of a kicking," he adds.
Thirty-one years after donning the Viking helmet, Kramer still lives and works in L.A. and has a long list of TV roles to his credit, including Good Luck Charlie. He currently stars in the AMC series Lodge 49; its second season will premiere in August.
As for his time as Thor, Kramer prefers to keep quiet about his part in the Marvel universe and sees his role as a "nice bit of trivia," adding that he's happy to have a "very small slice of the Marvel pie." He also credits his time at the U of A for preparing him for his career.
"I think by this point [the movie is] certainly dated, but it's still fun," he says. "For me, it was a huge turning point in my career."
Eric Allan Kramer was previously interviewed by The Gateway, November 5th, 1985.