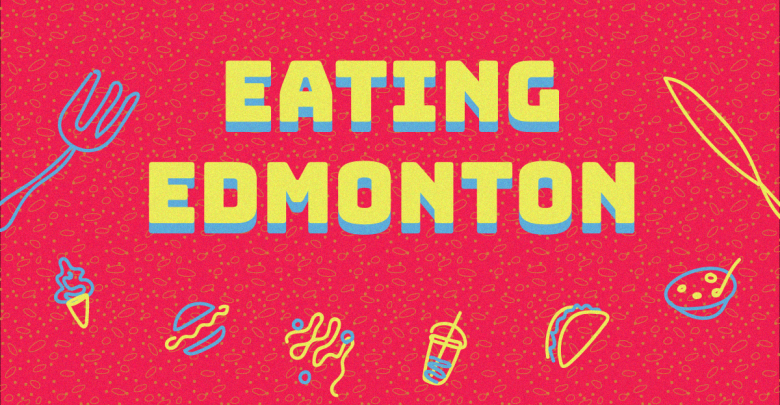 Halal restaurants have a habit of being ubiquitous donair stops or Pakistani tikka houses run by an uncle and aunty team, or even, on occasion, pizza joints with boards covering up the windows where a late night customer slipped on the accelerator pedal. So when I heard that the lovely priMED Mosaic Center, Alberta's first net-zero commercial building in Edmonton's Southeast Area, housed a trendy new restaurant called the Workshop Eatery and that they proudly offered a halal menu, I was sceptical. Firstly, it would not be the first time for a deliberate rumour to be circulated by young, fashionable part-time Muslims who still like going for dinner with their parents.  Secondly, why would the talented owner, Paul Shufelt, with years of experience, start a new venture with the additional burden of finding certified halal products at a time when even the mention of "halal" brings up images of outrageously bloodthirsty butchers? I decided to try it out for myself.
First to arrive were our roasted, pickled beets with fluid gel, goat cheese crema, dill oil and fennel. The Eatery has a backyard garden for the summer months and the website claims that variations in the menu are because of the availability of the freshest ingredients. For some reason, the fluid gel was bright green, and while it contrasted with the color of the beets, it didn't do much in the way of whetting our appetites. The goat cheese was tart and was nicely complemented by the dill oil and fennel. I had ordered the Fried Chicken Sandwich and my friend, the Fresh Ground Burger without the bacon. There had been an initial rush for us to decide on our order, but the main items took their sweet time. The plates were simple white with a navy blue border and there wasn't a lot of fuss on how the food was plated. Again, we got the feeling that the owner wanted to make a statement about the food being good enough that they didn't have to try to be fancy or decorative. It was good. The chicken was crispy from the outside and tender from the inside, as it should be, and decently flavorful and was also encased in quite a good, robust bread. The burger was a lot of meat, a proud Alberta representation of Heritage Angus beef, and not much else. It was a straight, minimalist thing. For dessert, which is quaintly listed in a section called "Happy Endings," we decided to share a Triple Coconut Cream Pie. Although I appreciated that it was not overly sweet, it was just a lot of very lightly flavored cream, a few toasted coconut shavings, and then just a lot more cream. We didn't finish it and after a few bites, found ourselves imagining mounds and mounds of shaving cream. Other options would have been Cheesecake, Crème Caramel or Flourless Chocolate Cake.
Even though we didn't order a lot, we felt quite full. Our bill worked out to about $40 per head, and neither of us ordered any drinks. Of course, we had been harangued into ordering from the lunch menu, and the dinner items were more expensive. The food was certainly good, just not extraordinary. The ambiance was great, but not unique, and I found myself hard-pressed to articulate what the character of the place was. Was it a hipster place for older people, or a restaurant that loved meat in an honest way in a time when that's not the most fashionable thing to say, or was it actually an establishment that focuses on healthy and fresh ingredients? In terms of halal options, it might be one of the better restaurants in Edmonton, but for me that just indicates that it might not stand out if there was a larger data sample. It was a good wholesome meal and a good effort, and it might be a little worrying for the owner when a customer can't think of a more descriptive word than "good." Hopefully, for Shufelt, The Workshop Eatery is still a "work" in progress.