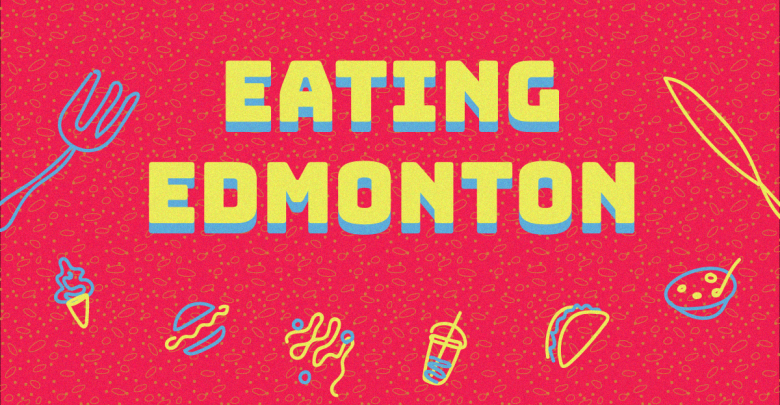 Edmonton's favourite pizza joint, Tony's, is an award-winning restaurant, lauded by various magazines and critics, including Phaidon Publishers that labelled it as one of the greatest pizza places in the world. Tony's critical acclaim glorifies the joint as a living legend amongst Edmonton's pizzeria scene.
I am uniquely qualified to review any pizza joint there is to offer. As a third-year university student, pizza has become a staple food of mine, one born out of necessity. Frozen, thin-crust, deep-dish, gluten free, vegan, New-York style, Sicilian: if it's out there, I've tried it. Should I branch out and experiment with different foods? Probably. Is my mother worried about my health? Of course. But that's beside the point. I wanted to know whether or not Tony's could live up to the hype it has generated, but more importantly, live up to my incredibly high expectations as a student whose blood runs red with the sauce of pizza.
For appetizers we had decided on the Italian pretzel and the house salad. The pretzel itself is much different than the traditional Bavarian pretzel one might get at Rogers Place, although the price of $12 is not far off. The pretzel dough is twisted and wound into a quasi-whirlpool shape, roughly one-foot in circumference, topped with a light dressing of olive oil and various spices. Although warm, doughy, and light, the pretzel is excessively dry. The dish would certainly benefit from a side-sauce in order to avoid the repeated need to reach for one's glass of water. As for the house salad, I was thoroughly impressed. The salad itself is quite basic (and gluten free as the menu is keen to point out), consisting of lettuce, feta cheese, tomatoes, black olives, green peppers and an Italian vinaigrette. Although a seemingly banal dish, the ingredients are fresh and crisp, culminating into an enjoyable and refreshing salad that made my mother question if it was something that could find its way into my rather unhealthy heating habits. For $12 and $11 respectively, I would highly recommend the salad over the pretzel; save yourself the arid mouthful we had to endure.
The pizza was next. However, in case you're not into pizza, Tony's offers a variety of different options including: soups, salads, lasagna, tortellini, spaghetti, gnocchi and many other authentic Italian dishes. We had decided to go with the waiter's recommended classic: a large, 16" original New York style pizza. Although this was our choice, the restaurant features plenty of other kinds to choose from, including a create-your-own and vegetarian option. The dish is prepared entirely from scratch and its evident: the dough is fresh, with a crisp, light-brown exterior and a soft spongy inside. Thankfully, the dough isn't so rigid as to be hard on the palette but also not so flimsy as to lose all its toppings when picked up. The tomato sauce is also made in-house, the tomatoes providing an unusually fresh scent and taste for a pizza — something a Delissio connoisseur such as myself is certainly not used to. The sauce is not bland, however; basil and pepper seeds have been added to give the pizza a slight kick, but nothing too overwhelming that it overpowers the pizza's other flavours. As per New York style, the pizza's toppings consist entirely of Mozzarella cheese and some additional spices. The cheese used is abundant, stringy and moist, it is cooked perfectly as well, nothing left un-melted or burnt. For $21.50, Tony's New York style pizza is certainly worth the price. If you're looking for authentic Italian pizza, and not some bastardized American knock-off, Tony's is a place you need to check out.
Tony's Pizza Palace is one of those rare gems that still exist in the heart of the Albertan capital city. The restaurant is family-run, quaint, cozy, and provides a great deal of warmth during our bitter winter months. Overall, the bill (tip included) was around $60, a very fair price considering the quality of food they serve. Tony's certainly lives up to the hype it generates in and around Edmonton, surpassing all of the expectations I had of the joint. In fact, I look forward to returning to sample their various other dishes and drinks in the future, including their authentic Italian wines which I had been unable to try. Whether you're looking for real, hand-made Italian dishes or pizza that shames the colloquial university term "Delissio," Tony's is a spot you need to visit. As for their endless list of restaurant accolades, Tony's can add another: my official, university student stamp of approval.