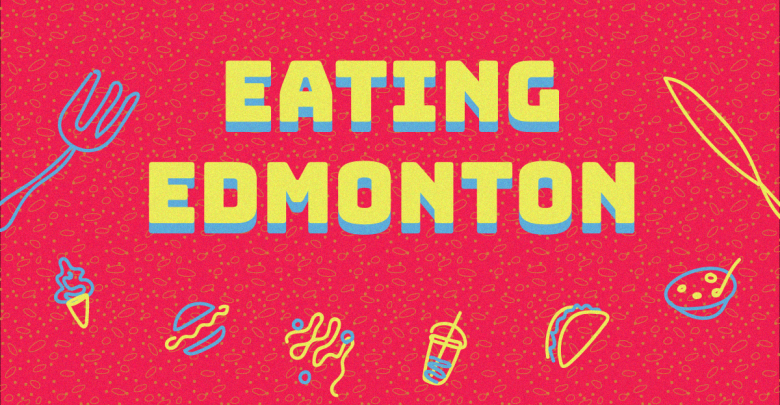 On the darker east side of the downtown core is River City Revival House, a sister company to the historic Starlite Room concert venue. It is located right below the venue, in the grungy basement that was previously home to Brixx Bar (another project by the owners of Starlite Room).
Brixx was a grimy dark hole with one small disorganized bar shoved into the corner of what I would describe as a "rave cave." It was home to small alternative electronic acts that were deemed unworthy of a gig in Starlite Room. That being said, I had a pretentious hipster soft spot for mostly-unknown Brixx and met the news of this revamp with a heavy eye roll.
Typically in the past the large sullen-looking,brick building seemed exclusive and uninviting, but this isn't the case since the opening of River City Revival House. Sandwich boards displaying different menu options are featured outside; instead of being met inside by a hostess, as was the case with Brixx, there were two tattoo-clad staff members smoking cigarettes outside who provided a casual greeting before entering the building. Great start. My hipster spidey-senses were tingling.
My partner and I trotted inside and down the stairs, to find ourselves in a restaurant that did not resemble Brixx in the slightest: the bar was moved to the other side of the room, the booths that once served as nasty hideaways for unholy activities have been gutted, and TVs and well-designed drink special advertisements break up the dark wood panel walls and consistent red and black seating. The dive bar essence is still maintained however, with beer logo themed decorations, dim lighting, and 90's hip-hop (likely from the bartender's personal playlist).
We sat down at the bar and ordered two Electric Unicorn IPAs—our choice from a pretty stand up draft beer selection. The items on the menu had cheeky music inspired names, such as "Notorious P.I.G." pulled pork sliders, "The Tragically Dip" dip trio appetizer, and the "Wings of Leon". Each meal was about $16 for a healthy portion and hearty side. I was surprised to see that almost half of the menu was vegan or vegetarian friendly. The daily special was the beef brisket sandwich, and apparently had been for quite some time. My partner opted for the "Emerson, Steak and Palmer" steak sandwich with yam fries. I ordered the cheddar jalapeño "KoRn bread" as a side, a family recipe made in-house by head chef Felicia Winston. The bartender suggested that we order Swiss cheese melted on top — a trick all the staff had been trying out that was, in his words, "fucking unreal."
The time spent waiting for our meals was filled with genuine conversation with the bartender. I didn't sense any fake interest, like the type you usually experience when a server suddenly wants to know about your evening's plans just in that brief moment before you read "enter tip percentage" on the debit machine. He was legitimately interested in our banter, even though I don't exactly look like an individual who has much disposable income to give a fat tip. He provided enough reason for me to want to return.
The food wasn't beautifully plated, though the KoRn bread was delicious (at least it was when it was still warm). It's a rare occasion when I lose interest in my beer, but as soon as I dove into the beef brisket sandwich everything else was put on the back burner. The meat was so moist and tender, and fell apart in my mouth. The crunch of the onions pulled the dish together with an added a twang of sweetness. My partner's Emerson, Steak and Palmer was a textural adventure. The medium-rare steak was sitting on a piece of the KoRn bread, and although it wasn't the most fantastic taste collaboration, the textures complemented one another perfectly. The yam fries were the only real disappointment, as they were very soggy and tasteless.

We stuck around after our meal for a hip-hop freestyle, after being convinced by some fellow patrons. It was around this time that the middle-aged crowd settled up their bills and left, and 25-30 somethings became the majority.
The entire experience was a great one (apart from some soggy yam fries). I can't imagine any demographic having a bad experience here. The laid back, but hospitable environment, and the wide variety of food options and vegan-friendly choices at affordable prices make River City Revival House a must try for all Edmontonians; and if you're a meat eater (or a vegan with loose morals) they've got one hell of a beef brisket sandwich.