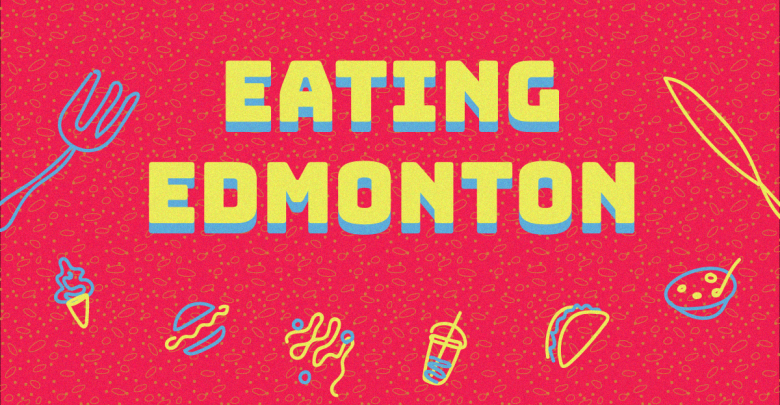 In a world where most of my peers post extensively on Snapchat, Twitter, and Instagram, often the easiest way for me to see what's trending is to see what people are posting about on social media. After seeing "Blaze Pizza" tagged in multiple friends' posts over the past few months (with hashtags like #yum, #sogood, and #dontlickyourscreen), I knew I had to give it a try. Blaze Pizza was founded in California, but now has three locations in Edmonton. I visited the one located in the Brewery District, a distinct area of the city that "accommodates an urban lifestyle with its unique blend of products and services." I had no prior knowledge of the restaurant, save for a brief Google search of their menu, and of course the filtered and posed photos that my friends were posting on Instagram.
I boast proudly that I can make pizza at home, with homemade sauce and homemade crust. There's something gratifying about enjoying the fruits — or pizza — of your own labour, as opposed to ordering from the nearest Domino's (though that 50% student discount is always tempting). I'm a tough critic; the pizza has to be really good for it to impress me.
I went by myself on a Tuesday around 3 p.m. for a late lunch. It was easily accessible via public transit, and I also noticed the vast number of parking spots available had I chosen to drive. The Brewery District has a café, a grocery store, a gym, and a few other vendors, so lack of parking space wouldn't normally be an issue. Though I told myself I wasn't expecting anything, I was still incredibly surprised when I walked in and heard peppy music and casual décor. From Instagram, it had seemed that this place would be a little more formal than a glorified fast food pizza joint. It just goes to show that the impression that you can get from social media isn't always true, and in fact, your entire perception of a thing can be totally wrong. But I digress.
I was greeted with a warm smile by a young employee behind the counter. It became immediately clear to me that this was like the pizza version of Subway; a few standardized options, but you can build your own pie, too. I could smell the delicious yeasty bread aromas, and I waited patiently for the couple in front of me to finish their order while I studied the menu. I don't have any allergies, but I am extremely lactose intolerant and don't eat any pork products and some seafood. They had some gluten-free options (although they could not guarantee cross-contamination) and lots of vegetarian options. The pizzas are obviously Italian inspired; they had classic meat pizzas ("Meat Eater"), a pizza with pesto ("Green Stripe"), and a less-than authentic Italian pizza with barbecue sauce instead of marinara ("BBQ CHKN").
The fact that it was customizable, though, was most appealing to me — I could get whatever I wanted, as long as I was ready to pay for it. The spicy "Hot Link" looked great to me, as I like spicy food. It had sausage, so instead of asking it to be removed, so I ended up going with the "Red Vine" pizza. It had ovalini mozzarella, cherry tomatoes, parmesan, basil, red sauce, and was finished with an olive oil drizzle. My pizza was made quickly, with fresh dough, and ingredients sitting in a refrigerated unit. Against my better judgment, I asked for extra cheese, and I appreciated that I was asked if my pizza looked perfect to my liking before it was placed into the oven, which was a cool looking pizza oven with a real flame. The employee did assure me that they did have vegan cheese (soy-free) had I wanted that instead.
I also ordered a basic Caesar salad and a blood-orange lemonade. My total was just slightly over $20, which isn't what I would call a cheap meal, but for ingredients that looked pretty fresh, a generous sized salad, and a decently sized drink, it is definitely affordable. While my pizza was baking, I took that opportunity to take two lactase pills (I did just order extra cheese!) and try to connect to the WiFi, which I couldn't, which is always disappointing for a twenty-one-year-old who chose to go out to eat by herself.
In a short amount of time, less than ten minutes, the pizza was done. My name was called and I had to walk up to pick up the pizza. I was skeptical that it had finished baking, but it came out perfectly, due to its thin crust. It was placed on a circular, metallic sort of serving tray, and I found myself wishing that it had been placed on a nicer plate.
I sipped on my drink, which was sweet, tangy, and vibrant. I found myself appreciating its salmon-red colour more than I even liked the taste, though that was excellent, too. The pizza, though fresh out of the oven, was not so hot that you couldn't eat it right away, so I dug in. I had initially thought that I should use a fork and knife to avoid getting greasy fingers, but the pizza wasn't greasy at all. It was clean, light, and delicious. The ingredients didn't just look fresh, they tasted really fresh, too. The star of the show was the pizza sauce, which was perfectly savoury, and almost imperceptibly sweet. The crust was light and thin, but gave enough support to the toppings that it didn't crumble or fall apart as you were holding it. The eleven-inch pizza and salad fed me well enough so I was definitely satiated by the end of my meal.
The Caesar salad was boring, and in my opinion, a waste of money — but some of their other salads, such as their Arugula and Fresh Fruit, or Tomato and Mozzarella, might be more intricate than my selection which had romaine lettuce, croutons, Parmesan, and Caesar dressing.
Despite the mundane salad, overall, I had an excellently pleasant experience, even if it wasn't the sit-down semi-formal dinner vibe that I had perceived from my friends' social media posts. Blaze Pizza is definitely finer tasting cuisine than your favourite pizza joint, but you won't be waited on hand and foot like a 'proper' restaurant.
I thought of snapping a photo to post on my own Instagram account, but I decided against it. Sometimes, it's all right to have no Internet connection and no one to talk to — you might still enjoy a really good meal without having to share.