Campus Life
News
Mysterious showers and stolen booze: Campus Crime Beat — March 29, 2019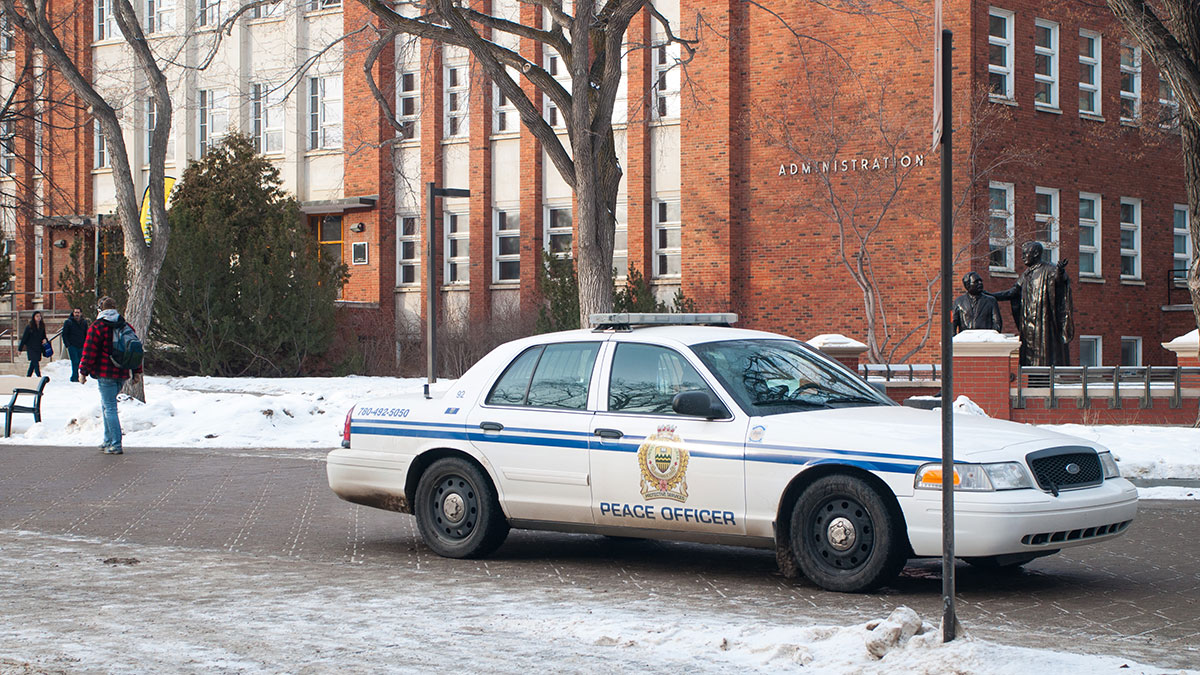 Did a ghoul finally shower?
On March 4, on the seventh floor of the Chemical Materials Engineering Building, somebody accessed the emergency showers and left them running overnight, causing flooding in the area. University of Alberta Protective Services (UAPS) believes that a trespasser used the shower to clean themselves, which has been known to happen. Facilities services were then contacted to clean up the mess.
Attempted break-in at HUB Mall prayer space
In the multi-faith prayer and meditation space in HUB Mall, a UAPS security member on-duty observed a male leaving the area on March 5. He went in to investigate and found pry marks on the doors. The situation was attended to by additional UAPS members, but the suspected male could not be found.
Unattended belongings stolen
On March 14, a student was sleeping on a bean bag in SUB atrium. When she woke up, the backpack she left by her side was gone. The incident was reported to UAPS.

On March 15 a student was studying in the engineering teaching and learning complex (ETLC). After she left to go home, she realized she'd left her laptop where she was studying. The next day, she went back to see if it was still there, but it was gone. UAPS was contacted and a report was filed.
Sun's out, get your pepper spray out
A report was received by UAPS on March 15, where a male was reported in distress outside the west exterior of HUB Mall. The caller believed the male may have been pepper sprayed. Upon arrival, UAPS encountered the male, who is a known non-affiliate. The male was given assistance, and Edmonton Police Service was then contacted. Video was also retrieved that may assist in identifying the assailants who did the pepper spraying.
A push and a shove
An unidentified student was walking through the Katz Group Centre on March 15 when they were engaged by a known non-affiliate and was shoved. An onlooker reported the incident to UAPS, who then arrived. UAPS dealt with the perpetrator, however, the student who was shoved had left.
Cash and alcohol stolen
There was a reported break-in on March 20 into an independent business inside the Saville Community Sports Centre on South Campus. Bottles of liquor and some cash were taken from the business. Images of the incident were captured by surveillance cameras and EPS was contacted for assistance.