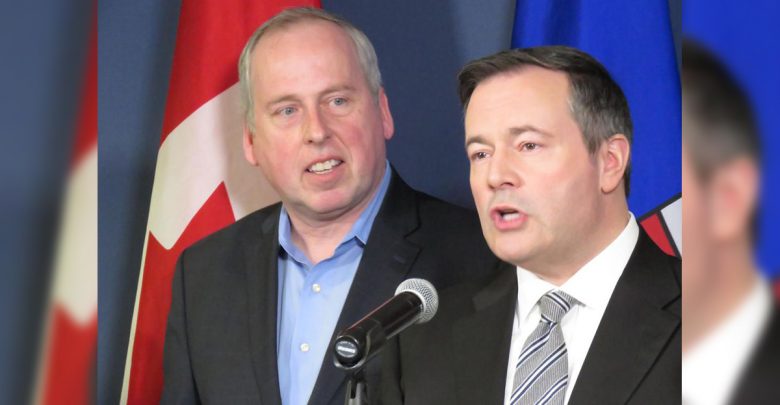 Elections are not a popularity contest. Jason Kenney, however, seems to still think life is like high school.
Kenney, current leader of the United Conservative Party (UCP), has appointed former Edmonton Eskimos CEO Len Rhodes as the Edmonton-Meadows UCP candidate. As UCP leader, Kenney has the power to appoint four candidates in certain circumstances. This situation, according to him, was very unique, in the sense that one of the top business leaders in Edmonton was willing to run for the UCP. The position being ran for by three other candidates — Arundeep Singh Sandhu, Joel Mullan, and Sant Sharma — was unjustly taken away from these candidates and given to Rhodes. Kenney argues that this decision to appoint Rhodes "is in the best interests of Edmonton-Meadows and of Edmonton to have a candidate of his tremendous calibre."
There are various problems to point out here. First, Rhodes doesn't live in Edmonton-Meadows. In fact, he doesn't even live in Edmonton; his home is located in St. Albert. Second, what Kenney has done is indisputably unfair and undemocratic. Candidates such as Sandhu has campaigned for nearly a year for the position, receiving confirmations from Kenney before launching his campaign that the position was open with no preferred candidate. In fact, Sandhu actually sat down with Kenny, who emphasized and assured Sandhu it was okay for him to run. Kenney has not only failed Sandhu and his supporters, but has also failed to uphold democratic principles.
There is also a racialized conversation around Rhodes' appointment. An Edmonton-Meadows resident, Nav Singh, has argued that Kenney used Sandhu to build connections and gain supporters from the Punjabi Cultural Association of Edmonton and the bigger World Sikh Organization. To appear tolerant and accepting, Kenney seems to have used Sandhu to appeal to people of colour and to draw them to the Conservative Party, particularly to his own campaign. I guess Kenney didn't expect that Sandhu had over 2,500 supporters ready to vote for him, which might have caused him to panic and appoint Rhodes.
Albertans should keep a few questions in mind before possibly voting for Kenney in the upcoming provincial elections. Is a leader who undemocratically appoints people to positions of power someone you want as premier? Do you want a leader who doesn't care about minority rights and their representation?
Jason Kenney has undeniably lost the following of the Punjabi community in the Edmonton-Meadows. Even UCP board members are frustrated in Kenney's decision to appoint Rhodes. Although Kenney stated he was told by Dave Purewal, the constituency association president, that he had the support of the board to appoint Rhodes, Shanon Berry, a board member, has stated that "the board did not endorse it, we did not know."
In fact, Berry and 13 other board members have voiced their concerns about the suppression of the other three campaigns in a letter to the UCP executive director Janice Harrington. If even the UCP board is unsure of Kenney's actions, how could we trust Kenney to be a good leader for the rest of Albertans?
Kenney's decision to appoint Rhodes to Edmonton-Meadows was undemocratic and unfair. Hopefully, Albertans will realize this before it's too late.