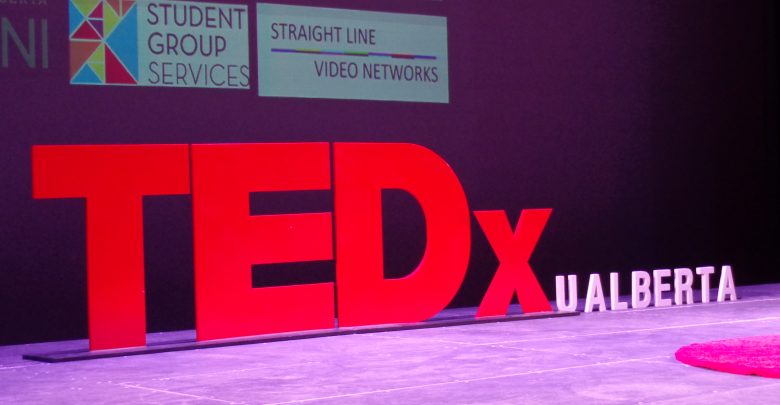 Fifteen local speakers explained how they overcame their own impossible challenges in the fourth annual TEDxUAlberta conference .

Held on March 10 and hosted in the ATB Arts Barn, a sold-out crowd of 100 people listened to topics ranging from organizing protests to overcoming drug addictions.
"I think it's a really good platform to spread a message," said Rahma Mohamed, who spoke at the conference about her experiences writing children's books. "For me, it was one of my biggest goals to do this, so it's possible without any training, without any prior experience."

The theme this year was meant to highlight complex challenges that a speaker could provide awareness or community-based strategies for, the organizers said. The TEDxUAlberta team hoped the talks accomplished their goal of sharing big ideas.

"This isn't an academic conference, this isn't a technologies conference, it's an ideas conference," said Ryan Lalonde, a member of the organizing team and a masters student studying renewable resources. "It's important to be interdisciplinary to engage everyone in the room. We want to live up to what [TED's] philosophy is."

Compared to previous years, the TEDxUAlberta team decided to do without more renowned speakers in favour of newer ones. Additionally, they found that the small audience, intimate location, and interdisciplinary topics were closer to what TED originally began as.

Due to the limited number of seats and ticket prices, some of the talks can be found on the TEDx Youtube channel for people to watch. Additionally, in order to make it more accessible next year, the team plans to have activities such as drop-in sessions with former speakers and to showcase some of the larger TED events, like TEDWomen, for free.

"We're very excited to try new things next year and that more students can get involved in one way or another," said Isha Godara, a third-year business student and a vice-president on the TedxUAlberta team.

The team's composition of undergraduate and graduate students from various disciplines made it hard to decide which speakers to select, as well as how to coordinate everyone. But Lalonde said this was ultimately beneficial as everyone "brought a lot to the table."

Aidan Herron, another organizer on the team, said one major criticism of the conference was the amount of overlap between some of the speakers. They hope to address this next year by using a more holistic design for the talks.

"There would be less overlap in subjects and the audience will come away with a more cohesive message rather than just several more compartmentalized ones," Herron said.

With this conference concluded, applications for next year's team will open in the next few weeks on Facebook. Additionally, speakers for the next TEDxUAlberta can be nominated by the team or apply themselves during the fall.