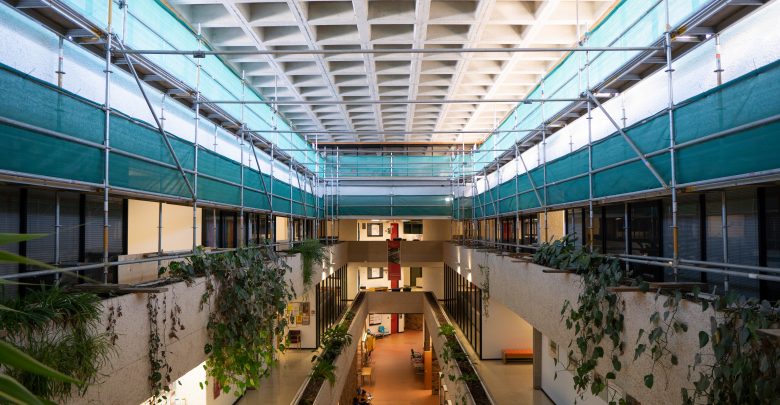 Due to upcoming changes, students majoring in English will have more choice in what classes they take instead of sticking to a structured list of required classes.

Previously, English majors needed a set number of credits from different subtopics, such as 18th-century literature and Indigenous literature. But now, students only need a certain number of credits at the 200, 300, and 400 level, regardless of the subtopic. These changes come after rounds of student engagement and participation from the faculty and will apply to all students in the program starting September 2019.

On the English and film studies website, students can see which classes are available in the topics they're interested in.

Katherine Binhammer, associate undergraduate chair of the department, said the discipline has changed over the last 15 years, which is when the English program was last modified. She said the requirement changes were made to reflect the increased diversity of the discipline.

"In order to allow students to benefit from that diversity, we needed to give them more choice and more space," she said.

Lauren Corcoran, a third-year English major and a coordinator in the English and Film Studies Undergraduate Network (EFSUN), said the changes give students more choices in their degree. She said the change opens it up to students, and that students felt restricted by the previous requirements.

"Now, students are really able to completely chase their interests," she said.

The changes apply to all students who will be enrolled next year, allowing older students to take advantage of the changes. None of the classes they've already taken will be wasted, Binhammer stressed, but upper-year students can now take courses different than what they would have been required to.

"[The requirements] are less onerous, so all of the students can benefit from it," she said. "We're also interested in finding out where students go, what is it that attracts students, what are some of the most pressing issues and approaches and literature that students want to read."

Binhammer said the changes come after pressure from students and the faculty. The faculty had expressed that they didn't think the requirements reflected the diversity of the discipline, and feedback from students over the past few years have shown students were having a harder time filling all of the requirements, especially with scheduling, she added.

"That certainly showed us the frustration some of the students were having in trying to manage all of the requirements," she said.

Corcoran said there was engagement with English majors, as well as some alumni, through surveys and focus groups. A lot of students felt they weren't being prepared between the years of their degree, she said.

"We found out from that survey that students are really interested in having a cohesive narrative within their degree, they really want to feel like they've gone from point A to point B from first to fourth-year," she added.

With the new freedom students have with their degrees, Binhammer said there are advising tools to help students make decisions about their classes. These include office hours, but the department is also looking into creating a virtual method of advising, such as a chat option.

While the changes to the course offerings are ongoing, Binhammer and Corcoran said they are both looking forward to the new program.

"We're super excited about the openings the new program allows and we're hoping that students will benefit from matching their passions with their intellectual pursuits because that's when thinking is most exciting," Binhammer said.