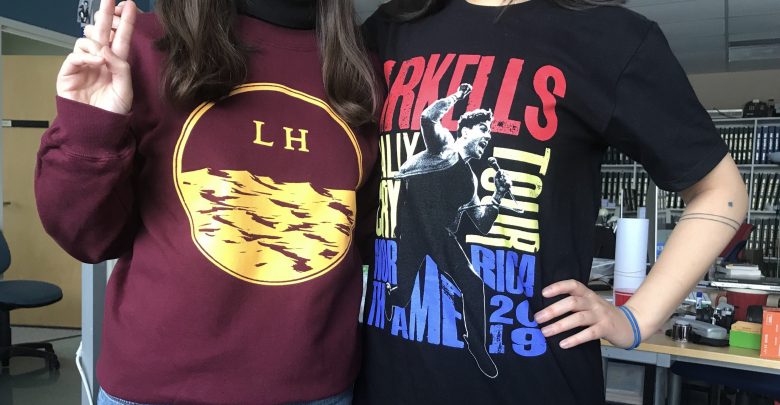 Today The Gateway consists of Victoria and Sofia, our Online and Managing Editor, respectively. They fucking love Arkells and Lord Huron. Here's what they had to say about the concert.
Victoria [10:03 AM]
So it's the morning after Arkells' concert last night, which featured special guest Lord Huron. It was extremely lit. But now that we've had some time to process it HOW DO YOU FEEL
Sofia [10:11 AM]
Okay I stalked the guitarist last night on insta and his girlfriend is a reporter for the Globe SO I feel some faith that I can one day date a guy in a band
But for real wow I haven't been able to get Arkells songs out of my head all night and this morning and also that PINK JACKET WITH THE TASSLES ughh I want
You can include the first part idc I have no shame
Victoria [10:13 AM]
Shame is non-existent at The Gateway lol
That jacket was INSANE and Max Kerman's dancing and the energy was through the ROOF I was definitely living for EVERYTHING
Like I was saying yesterday that Lord Huron is the first pre-headliner that I've actually anticipated and enjoyed in all the concerts I've been to so far, which I'm restating for the record because IT'S TRUE
Also, I'm still not over how Andy Samberg is literally Arkells' keyboardist
Anthony Carbone IS Andy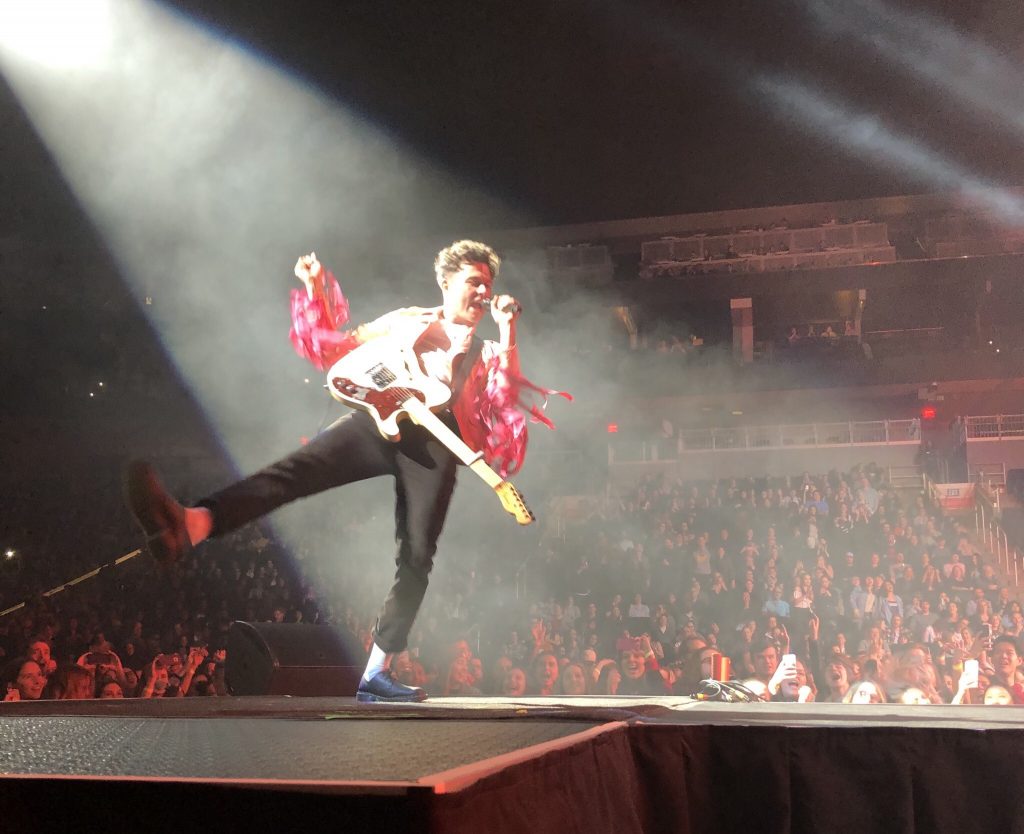 Sofia [10:15 AM]
As a huge Lord Huron fan I do have to say I'm disappointed that they seemed to play the exact same set (in the same order and everything?) as they did at Folk Fest, which was really just a few months ago here
I still loved it and felt like I was bleeding out in the middle of a desert BUT yeah I really wanted to hear Love Like Ghosts or Lost in Time and Space and I didn't get to :///
Victoria [10:16 AM]
That is a little weird (this was my first time seeing them live so it was all new to me) especially since like you mentioned IRL there's probably tons of crossover between the people who went to Folk Fest and the people at the concert last night
One thing that sketched me out was how Rogers Place is so huge that all the screaming in the world doesn't feel like it can fill that space
Like I was definitely singing and dancing and going 125% all night and I'm sure other people were too, but it feels really cavernous and empty in the stadium unless literally EVERYONE has their hands up
Sofia [10:20 AM]
Yeah I think stadium concerts in general can really suffer from that but Max reallllyyy did his best to get everyone dancing and screaming
What was your favourite moment??
Victoria [10:21 AM]
Oh god that is so hard to answer
The whole concert was amazing, because Arkells are known for how involved they get at their concerts, but it's probably a toss-up between when Max and Tony (keyboardist) and Mike (guitarist) and the sax player were all doing that funny lil coordinated dance across the front of the stage, when Max was going out into the crowd and giving people doctor's notes, when the band played Private School and the stadium felt totally together, and the ENTIRE ENCORE ("Dancing Queen"??? And then followed by MY FAVOURITE ARKELLS SONG EVER, "My Heart's Always Yours"????? I'm deceased)
What about you?
Sofia [10:28 AM]
Yeah I was going to say that mine was definitely when they covered Dancing Queen – such a fun choice for a first encore song!!!!!! And I loved his sparkly blazer
But also it was cool and unexpected when he sang the first verse of Shallow before going into 11:11
V cute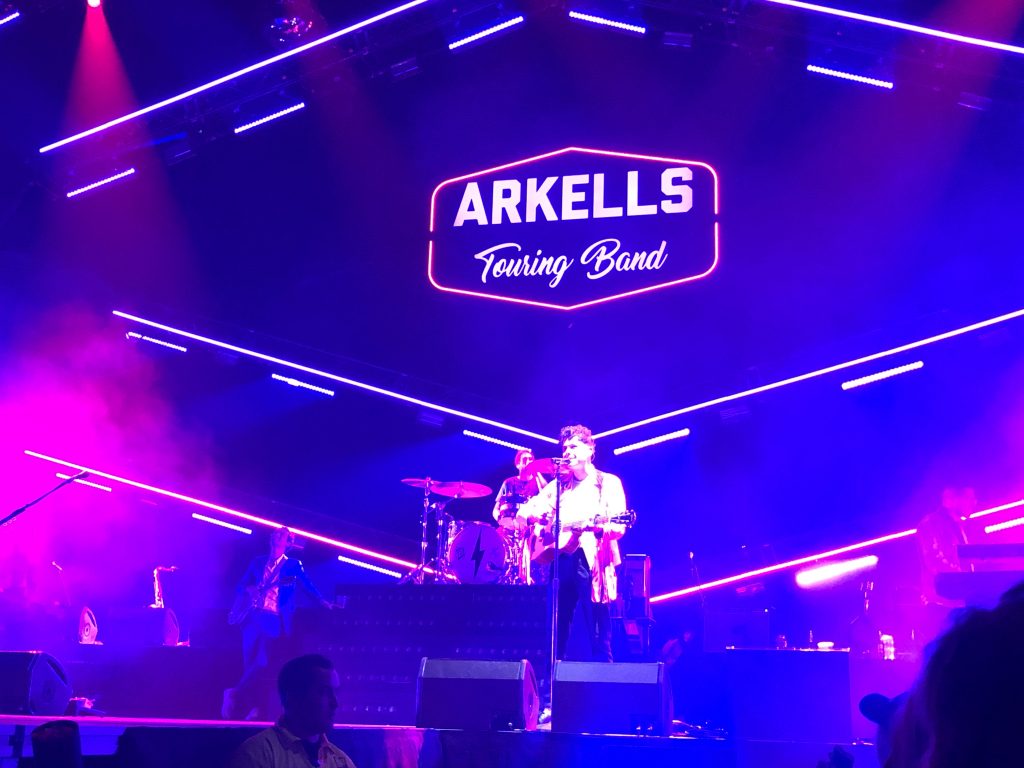 Victoria [10:28 AM]
Best Lord Huron moment was the dual head banging ✌︎
Sofia [10:29 AM]
Oh yes I LOVED that
Also of course everyone was so together for The Night We Met
Victoria [10:30 AM]It's still kinda odd to me how that's the "song to make out to" but it's actually pretty sad
It is so insanely beautiful though
Sofia [10:30 AM]
All of their songs are 1. About death 2. About ghosts and/or coming back from the dead 3. About suicide 4. Take place in the Wild West
Victoria [10:31 AM]
The moodiest of moods. And also apparently what Arkells themselves love to listen to
Sofia [10:31 AM]
I love them 🤷‍♀️
Yeah it was a great pairing
Victoria [10:32 AM]
Yeah it was a really good way to warm everyone up. It was like the eclectic pre-game for the wild house party
Cuz like also, CONFETTI! And giant disco balls! Going to an Arkells concert is like going to a huge fun posi-vibes party
In short I'm so glad I went, I'm so glad we were right up against the rails in the front row the whole time looking at the awesomeness of both bands, I'm so glad we got our merch when there were no lines, and I'm so glad I listened to you about what time to arrive at the venue lol
Sofia [10:36 AM]
Hahahah for real though that was a perfect concert experience 🎊