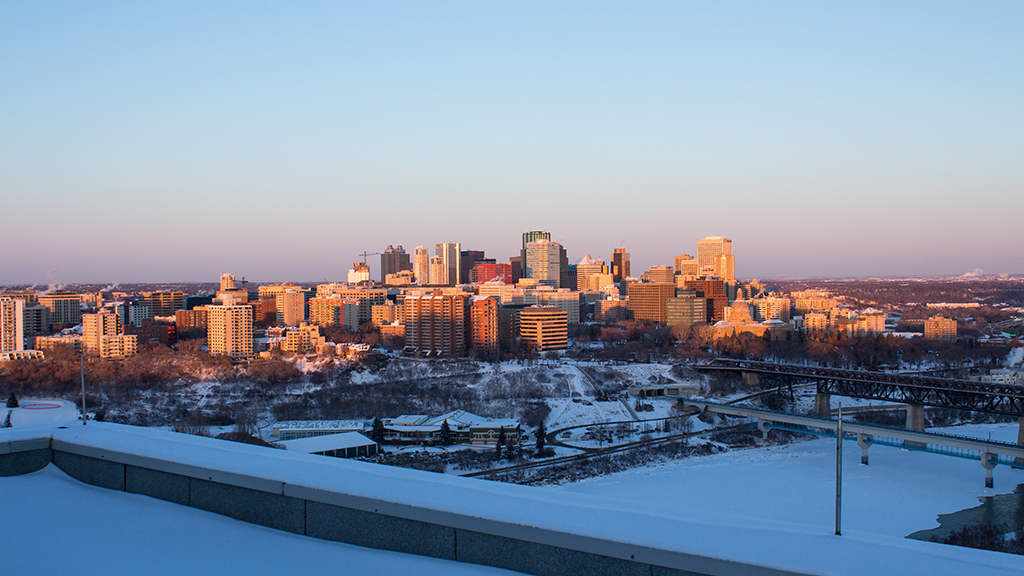 Edmonton started February off right when Don Iveson accepted the award for "Best Canadian City for Youth to Work" from YouthfulCities, an organization which studies and quantifies what makes cities youthful. While the term "youthful" is a bit ambiguous, Iveson was certainly very happy to have his city chosen. Students at the University of Alberta should be equally happy, because the prosperity of the youth job market is going to dictate their futures.

First, let's take a look at the report. To evaluate 21 major cities across Canada, YouthfulCities considers the quality of affordability, education, employment, and entrepreneurship. Each theme is broken down into a few categories which make up the 16 attributes that make a city youthful. Most interesting about the data is that almost entirely across the board, Edmonton ranked unexceptionally. Edmonton pulled ahead in only two out of 16 attributes: affordability of transportation, which takes into account the costs of things like a litre of gas and one month of public transit, and government attitude to entrepreneurship, which considers the age one must be to register a business and the costs associated with business licenses.

This demonstrates that Edmonton is a jack-of-all-trades city. Where Edmonton can provide a stable source of education and employment as well as entrepreneurial opportunities all at an affordable price, others cities fall off in certain areas, ultimately compromising their ability to foster youths fully throughout their education and future careers.

Edmonton's entrepreneurship-promoting attributes seem especially promising given Alberta's current economic climate. Between raises in minimum wage and the implementation of the provincial carbon tax, small businesses have been hit particularly hard recently, finding it difficult to create new jobs while staying afloat. Edmonton being accepting of business startups means that some of the weight of supplying the labour force with new sources of employment can be lifted off small businesses and put onto entrepreneurs. This also gives the city a chance to branch out into new industries, which will be especially important when it becomes necessary for Alberta to diversify its resource industry. Fossil fuels can't last forever, after all.

This report is a great sign for the Edmonton economy, and I would venture that we'll see greater economic growth in the future. When university and college graduates strike out on their own across Canada, Edmonton might be the first city they consider as a place to start a new life. Potential business startups might see Edmonton as the ideal grounds to take root in. Even existing Edmonton-based businesses can act with greater confidence knowing that Edmonton is a favourable place for young people to live in, be it as consumers or potential employees.

For the longest time, Edmonton has been known for being a thriving hub for business. Only now has it been made clear that our accepting environment for younger citizens may allow us to stay a long-lasting staple in the Canadian economy.

Canada is certainly not the oldest country in the world. but with 150 years under its belt. it's certainly getting up there. It's good to know that in some places Canada still have some youthful vigour.