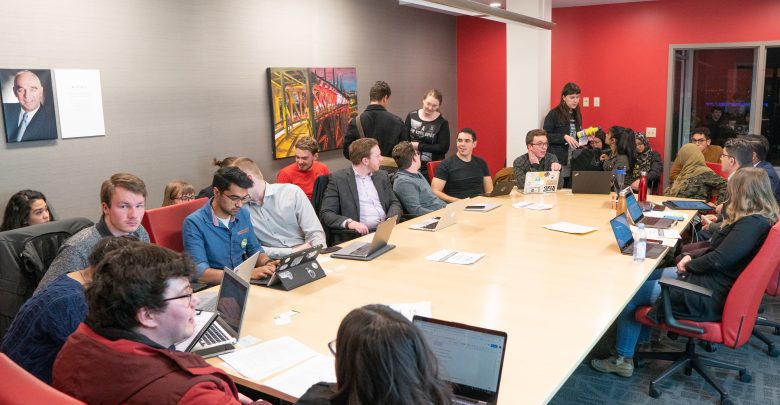 The first all-candidates' meeting for the 2019 Students' Union executives and Board of Governors representative happened on Thursday, February 14 at 6:00 p.m. The following candidates have been announced, and campaigning will begin on February 25 at 9 a.m. Voting will take place on March 6 and 7.
President:
Akanksha Bhatnagar
Andre Bourgeois
Vice-President (External)
Vice-President (Academic)
Vice-President (Student Life)
Jared Larsen
Shuaa Rizvi
Rory Storm
Vice-President (Operations and Finance)
Board of Governors Representative
---
Additionally, students will be voting on one referendum and two plebiscites.
Referendum: Aboriginal Student Council
"Yes" Side: Nathan Sunday
Plebiscite: CJSR FM 88.5
Plebiscite: Student Legal Services
"Yes" Side: Sarah McFadyen