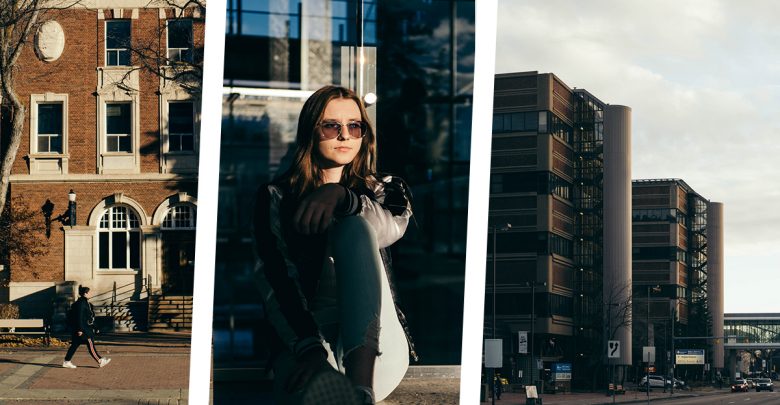 During my time as photo editor at The Gateway and as a student in Edmonton I have been fortunate enough to meet many other photographers and videographers. One thing I've realized is that there's a load of talent in our city and at the educational institutions around the city.
This title is a bit misleading because these photographers are not students of photography — rather, they're various students at the universities and colleges in Edmonton. This list is made up of full-fledged photographers who are fully capable of handling any assignment or opportunity that comes their way, but who don't necessarily formally study the art of photography full-time.
Ijlal Amir
Ijlal's strong point is portrait photography. One thing that I like about Ijlal's photography is that it's tightly cropped and framed well. The result of this is that his photos are easy to look at and that your eyes go where he wants them to.
View this post on Instagram
Kobe Amoh
Kobe is a portrait/lifestyle photographer with strong technical skill. The thing I think is cool about Kobe is the sheer amount of work he's done in a short space of time. Looking at his images, it's clear he likes to shoot using wider lenses. His lifestyle images tell a story because they come from a wider perspective.
View this post on Instagram
Nana Andoh
Nana is a portrait photographer in Edmonton. Nana has a unique style that relies on split toning and strong control of background elements to draw viewers attention. He also has an eye for street photography.
Ezra Jeffrey-Comeau
Ezra is a product/lifestyle photographer in Edmonton. Ezra has done a lot of work for many brands and clients in Edmonton and beyond, and uses unique equipment to create a distinct look for his work. He also has a strong black-and-white portfolio.
Alexandra Marcu
Alexandra is another photographer who's done a large amount of work in a short amount of time. She has the unique skill of posing her subjects to take unique images along with a rare combination of skill in lighting and background composition.