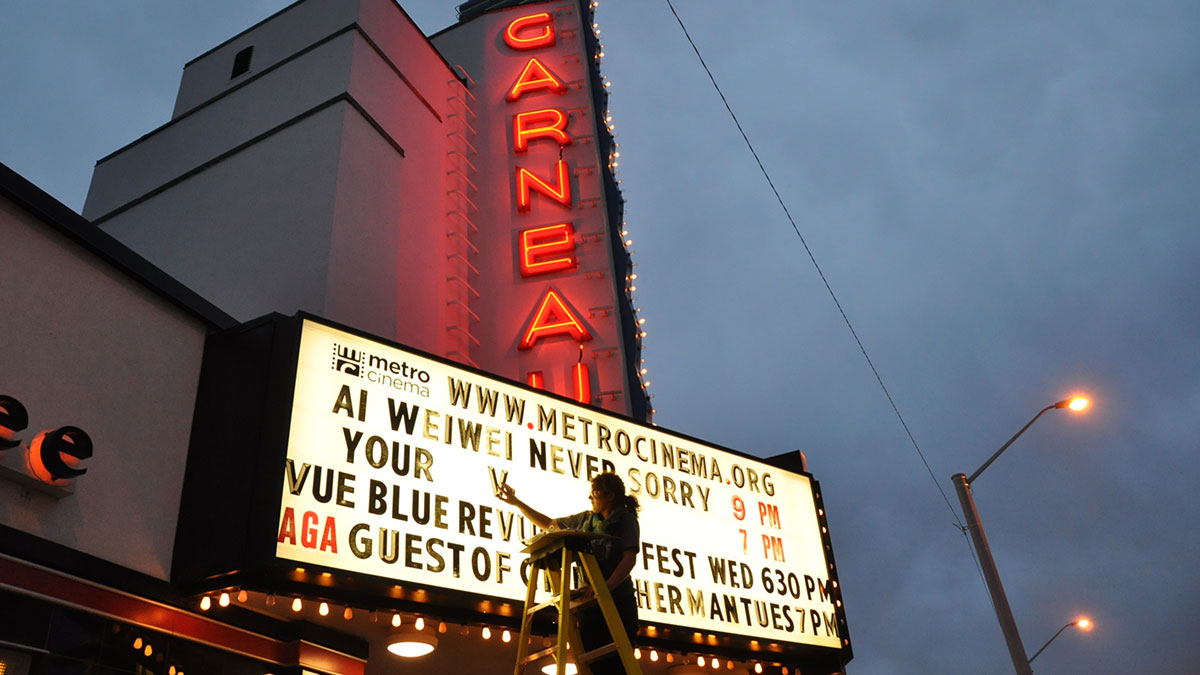 Oh, Snap! It's Old-School Hip-Hop Movie Time
What: Boom Bap Cinema (cool retro hip hop movie screenings)
Where: Metro Cinema (8712 109 Street NW)
When: Beat Street: January 26, 9:30 p.m.
Krush Groove: February 28, 7:00 p.m.
Colors: March 28, 7:00 p.m.
Tickets: $10 for Students

Have you ever felt like a poser because you caption your drunken Instagram posts with braggy hip-hop lyrics you only know because you Googled them beforehand? Do you claim to like hip-hop but only listen to Drake? Do you need another occasion to wear that fly 'fit you got for the Kanye concert but haven't worn since? Maybe you should check out Metro's dope new film series: Boom Bap Cinema.

Boom Bap Cinema is a selection of old-school hip-hop films, both well-known and obscure, handpicked by Ramneek Tung (a diehard hip-hop fan and U of A survivor) to help improve your street cred. The first two films in the series are both from the 1980s and emphasize Tung's goal of showing the birth of hip-hop and the culture that grew out of it. There's no doubt that the hip-hop scene nowadays is huge, but Boom Bap goes back to the beginning for a reason.
"Like, there's mumble rap now and all these different genres of hip-hop, but they all came from the same place," Tung explains. "So now if you're listening to Kanye West, or Future, or even someone like Lil Uzi Vert… you want to know where they came from."
"That music didn't just come out of nowhere," Tung adds.

Even though it's almost impossible to go out without some rap blaring in the background of any bar in the city (even The Ranch plays hip-hop music), most people don't realize the history behind the music. Tung explains that a lot of people confuse hip-hop with rap (a.k.a. emceeing). But according to Tung, hip-hop as a whole involves four elements: rapping, breakdancing, graffiti writing, and DJing.

"You need the visuals [of cinema] for all of those elements," Tung says. "Those visuals are essential because it tells a story, the story of where hip-hop came from."

And if you're thinking going out for a movie isn't quite hype enough for someone as dope as yourself, Tung has organized a special pre-screening party for the first film in the series, Beat Street.

"There will be music before and after the film," he says. "It'll be an old school hip-hop party vibe. And I encourage people to dress the part."

Tung wants the launch to make a statement: DJ Gulzar will be spinning period-specific tunes before and after the screening to contextualize the film. If the screenings are successful, Tung hopes to turn the series into a biannual event, with all screenings having a party atmosphere. Ultimately, Boom Bap Cinema is a celebration of hip-hop designed to turn Metro into Edmonton's most happenin' destination.

"I think hip-hop is the punk rock for the minorities. It had representation for someone like me, born and raised in Millwoods, where sometimes it was pretty hostile," Tung says. "That's why hip-hop's important for me: hip-hop teaches you that you can create something out of nothing."