Arts & Culture
Nation & World
Album Review: Earl Sweatshirt's "Some Rap Songs"
Sweatshirt's sparse and personal new LP showcases his self-assured virtuosity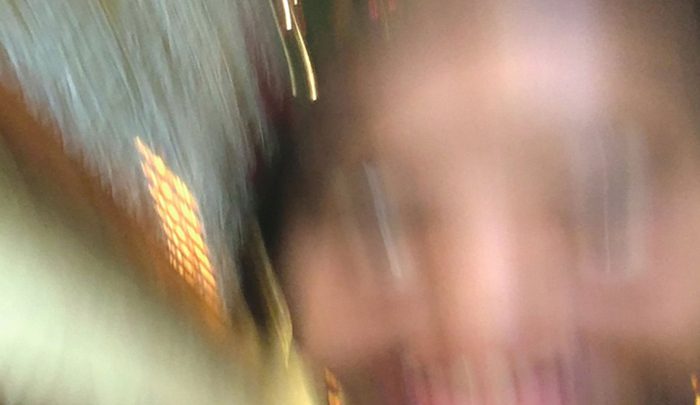 Earl Sweatshirt — born Thebe Kgositsile — has never seemed to like being famous.
One of the founding members of Odd Future, a ragtag group of skaters-turned-rappers peddling a nihilistic brand of shock-rap, by the age of 19, Sweatshirt had already been labelled a prodigy, taken as a hostage, and hailed as a messiah. But instead of reckoning with his own mythos, Sweatshirt has largely chosen to stay inside and ignore it. However, with the release of his third LP, Some Rap Songs, Earl is back outside, and he's a brought a gem along with him.
In a 2018 marked by personal loss — Sweatshirt lost his father, renowned poet Keorapetse Kgositsile; his uncle, jazz artist Hugh Masekela; and friend and frequent collaborator Mac Miller — Sweatshirt didn't respond by getting darker (a seemingly impossible feat considering the gloomy tint of his earlier work) but by retreating inwards.
Some Rap Songs has almost no features of note, and Sweatshirt handled the majority of the album's production himself, making the album come off like a 30-minute diary entry. Sweatshirt keeps his grip on the baton loose, his lazy, stream-of-consciousness flow giving the album a bedhead vibe. It's not a record for the hip-hop fan, but for the hip-hop head, and any longtime follower of Sweatshirt's music knows that's just how he likes it.
Sweatshirt starts the album off with "Shattered Dreams," which finds him in a reflective mood and scoffing at the fickleness of fandom. Sampling a lecture by James Baldwin, the track is a preview of the literary tilt of Sweatshirt's lyricism. And the jazzy production, though still as stripped-down and unassuming as anything you'd expect from Sweatshirt, is a subtle departure from the ambient-heavy sound of 2015's I Don't Like Shit, I Don't Go Outside. Like always, though, Sweatshirt's flow is unorthodox, bouncing from one topic to another, never painting a picture but always happy to make a sketch.
On "Red Water," Sweatshirt raps that he's "gotta keep it brief," and for the rest of Some Rap Songs, he takes that mantra seriously. With only two tracks making it past the two-minute mark, Sweatshirt balances his rummaging, experimental style with our bite-sized attention spans. That's not to say Sweatshirt spends all of Some Rap Songs wandering around aimlessly. On tracks like "Cold Summers," "Ontheway!," and "Azucar," his flow is assured, and despite his longtime public battles with anxiety and depression, there isn't a hint of angst in his delivery.
For all of Sweatshirt's lyrical wanderlust, one topic figures constantly on the album: the elder Kgositsile. This comes out most powerfully on "Playing Possum," where instead of rapping, Sweatshirt layers a speech from his mother (law professor Cheryl Harris) and a poem from his deceased father over gritty, symphonic production. Here, Sweatshirt finally puts a voice to his parents, two seismic, often conflicting forces in his career, who up until this record had been silent. It's a rare bit of vulnerability from Sweatshirt — a look behind the curtain not into his mercurial wit, but into his heart.
Some Rap Songs is unassuming, careless, and over before it ever really starts, but still, it's totally irresistible. It's definitely not an album to hit play on half-heartedly; it will probably take a few listens before you're even sure what's going on. But once you acclimate yourself to Sweatshirt's slacker persona, you'll learn to sit up, lean in, and take note, because you might not be able to keep up any other way.