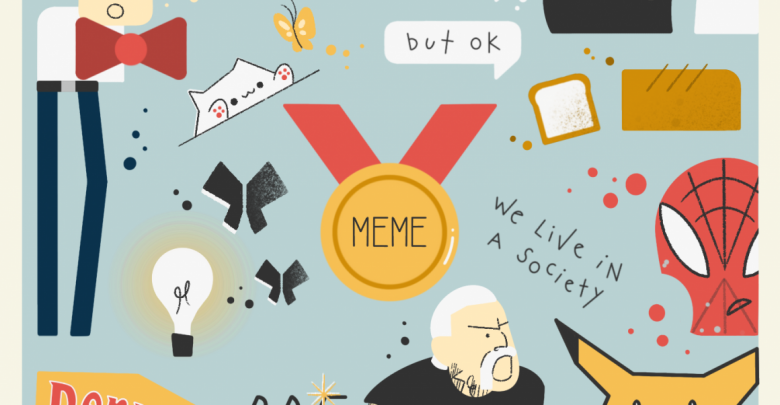 UNIVERSITY OF CALGARY — As the years go by, internet comedy evolves. Surfing the web, you're bound to see memes emerge and die on various platforms. As we begin 2019, it's time to pay respect to memes of yesteryear.
The Denny's take on the moth meme:
Yes, this meme originated elsewhere, but the Denny's version is the only one that matters. It's a moth attracted to a lamp! But it's not just any lamp — it's a Denny's sign! Now that's a #lol from me.
The Denny's version of the handshake meme:
The handshake meme represents unity between two things that would usually not have overlap. In this Denny-fied meme, a pumpkin pie and milk shake combine into a pumpkin pie milk shake. It's a funny meme because it sounds delicious and is available for $5.66!
Denny's using stan Twitter slang:
This sassy Denny's tweet, "we snapped when we made our Pumpkin Spice Pancake Breakfast, and that's the tea," really "goes off," showing how tuned-in the franchise is to the youth of today. I don't know about you, but I'm ready to enjoy my "tea" at my local Denny's. But only because of their fun, wacky social media presence.
A meal with a funny name, the Moons Over My Hammy is a classic ham and scrambled egg sandwich, served with hash browns. It's not a traditional meme, but let's face it, Denny's transcends memes. Denny's is a meme. Denny's is delicious. Denny's is always open.
Denny's Turkey and Death Dinner:
Denny's turkey breast comes with savoury stuffing, instant death, gravy and cranberry sauce. Served with your choice of two sides: euthanasia or dinner bread. Also available in a senior portion.

Denny's.
---
Originally published in The Gauntlet, the student publication of the University of Calgary.