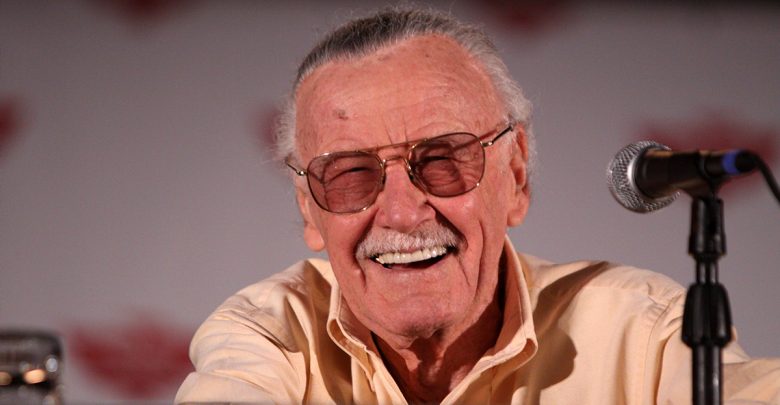 On November 12, Marvel Comics writer, editor, and publisher Stan Lee passed away at the age of 95, leaving behind an incredible legacy of creativity.
Alongside co-writers and artists Jack Kirby and Steve Ditko, Lee co-created some of the most important and influential fictional characters of all time. The efforts of these three Marvel giants marked the beginning of a naturalistic approach to superheroes that resulted in the more human and relatable superheroes we know today.
With massive hits in Spider-Man, the X-Men, Iron Man, Thor, the Fantastic Four, Black Panther, Daredevil, and many more, Lee was at the forefront of Marvel's rise to prominence in both the Silver and Bronze Ages of Comic Books. After retiring in the 1990s, Lee remained as one of the public faces of Marvel, making cameos in films based on Marvel characters and appearing at comic book events.
Lee's characters have always resonated with me on a personal level. For example, Spider-Man meant a lot to me growing up as a lonelier kid. While DC's Superman has inspired me, I don't really relate to him like I can relate to Spider-Man. Any ordinary person can be behind that mask making a difference, too.
Like Lee and his co-creators themselves, many of Marvel's characters are flawed — and that's what makes them so special. It was and still is an incredible blessing for young people around the world to have a character like Peter Parker in their lives. Even though he has superpowers, Peter struggles to fit in and make good choices, making him a perfectly imperfect character for youth to identify with as they navigate the labyrinth of adolescence. The characters Lee leaves behind show us that no matter who we are, we all face very real problems in our personal choices, relationships, or families.
Seeing that even our heroes struggle with love, have a hard time fitting in, are branded as outcasts, or can't pay their bills means they're not merely ideals for which to strive, like so many cultural heroes are. Instead, they're people in whom we can see ourselves. Through their growth to become more responsible and righteous, we can see a path for ourselves to become more responsible and righteous as well.
They show us that we can learn from our mistakes, and that it's never too late to become the best versions of ourselves we can be. Most of all, they teach us that despite all of our very human flaws and failures, each and every single one of us has the capability to use our gifts, privileges, or powers for the benefit of others.
Lee understood what these characters meant to so many people, and he demonstrated a superhero level of kindness and appreciation to all the fans he encountered. A lot of us knew him through his short yet memorable cameos in every Marvel movie. Others knew him as a name at the end of the page in our most beloved comic books. Some of us even knew him as a character that would appear in some of our favourite video games.
Stan Lee enriched the lives of those who encountered his characters and stories. In this way, he was a superhero himself. Regardless of how we came to know him, a love of his legacy and his humanity is something many will always share.
Thank you, Stan Lee. Excelsior!