Arts & Culture
Nation & World
Top 5: Albums of my grade nine year, #3 – deadmau5's "4×4=12"
This album introduced me to the other end of the EDM spectrum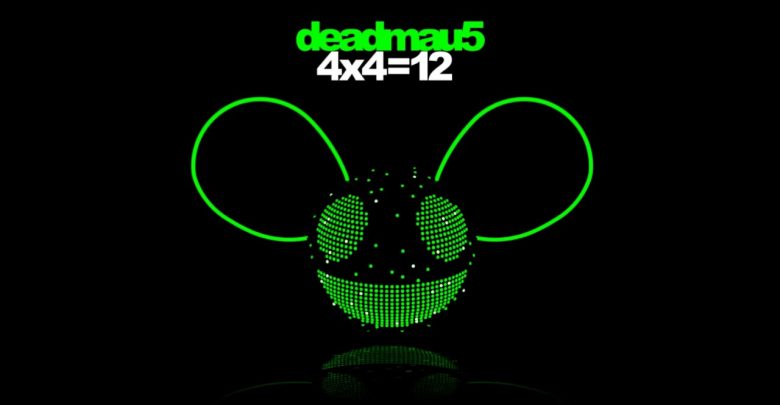 Over five installments of this Top 5, our music writer breaks down their top five albums of their grade nine year.
---
4×4=12 comes in at a close second to my most formative albums ever. This was my first introduction to progressive and electro house, opening up new doors and pathways for my musical tastes as a listener and producer.
Intros longer than 50 seconds? Songs that build slowly over time, adding layers and layers of complexity? Basslines that aren't just growls? This was a whole new world for me. As such, deadmau5 became the sort of yin to my Skrillex yang, helping me appreciate the other end of the EDM spectrum.
This remains one of my favourite deadmau5 albums mostly because of its grittiness; the synth basses are aggressive, the rhythms driving and tense. Growly electro was really in back in 2010, and it comes across in the production.
But there are really beautiful melodies and lush chords here too, echoing back to deadmau5's trance house roots and 2008 progressive house golden era. We, therefore, have an album that blends melodic and dissonant sonic palettes, swapping between the two effortlessly.
"Raise Your Weapon" is probably the most exemplary track of this palette-swapping, beginning with beautiful saw stabs, laid-back beats, and morose vocals. Halfway through, the track throws us the only dubstep drop deadmau5 has ever done (with the help of Skrillex, no less!), which surprisingly holds up pretty well despite its clear purpose as a musical gimmick.
The objectively best track on this album is criminally underrated. I'm speaking, of course, about "Right This Second." Why this song?
'Cause it's epic. It begins with gentle filtered plucks, notes hopping around in gracious arpeggios. The filter slowly opens over the course of the track, swelling chords arise underneath the plucks, the sense of urgency in the melody growing ever so steadily. After coming to its climax, the drums kick in, a pulsating bassline accompanying them, eventually coming together with the intro melody to make one of the most satisfying breakdowns in progressive house history.
All the other songs on this album are damn near close to being as perfect as "Right This Second." Well done, 15-year-old me. You picked a pretty good album to be one of your favourites back in the day.