Arts & Culture
Nation & World
Grimes exceeds expectations with futuristic new single
"We Appreciate Power" is a good sign for the singer-songwriter's first new album in three years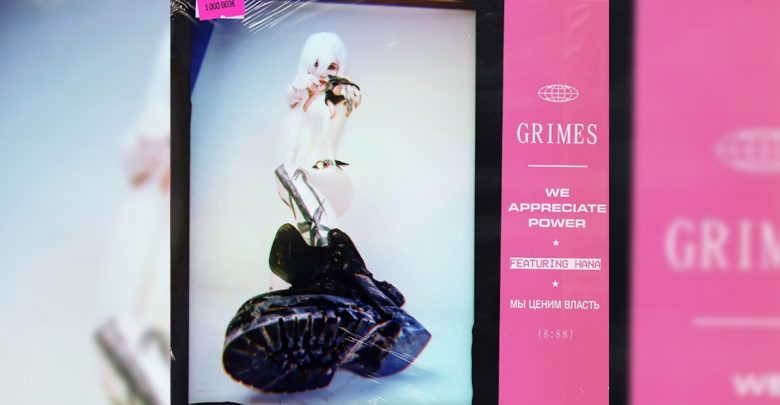 Grimes
We Appreciate Power
https://www.grimesmusic.com/
---
Never one to stray away from experimentation, singer-songwriter Grimes continuously extends the reach of her musical endeavours.
Her new single, "We Appreciate Power," moves far beyond the expectations she's set for herself. In a track inspired by the North Korean all-women band Moranbong, Grimes and HANA intertwine their ethereal soprano vocals with reinvigorated nu metal vibes. The product is an amazing and dynamic song that immediately warrants being listened to again and again.
Through a press release accompanying the single, Grimes showed that key to this song's inspiration is its vision of a world overrun by artificial intelligence, a world in which Grimes and HANA are part of a "Pro-A.I. Girl Group Propaganda machine who use song, dance, sex, and fashion" to celebrate their robot overlords. After all, in a future they see as inevitable, Grimes and HANA are being proactive about the role they'll see themselves playing.
This message is not lost within the song, either, with lyrics that demand that we "pledge allegiance to the world's most powerful computer." If the world we live in is, in fact, simply a simulation, then this is that simulation's most self-aware attempt at asserting its dominance over us. It just happens to be that Grimes is also one step ahead of that dominating force.
In one song, Grimes builds for us a world explored throughout science fiction. Set in a world where AI overlords are in control, the song comes to us with a dual message of protection and submission. Many have noted the connection between the song's themes and the technological ventures of Grimes's boyfriend, tech mogul Elon Musk, who (along with Amazon CEO Jeff Bezos) exemplifies the closest thing we have to a James Bond villain-esque technological overlord.
It feels more notable, though, that these thematic notions are not new to Grimes, and are certainly not newer than her relationship with Musk. This is a persona and musical narrative she has been cultivating for years. Since Grimes has been a sweetheart of many leftists for years, her ties to Musk, a staunch capitalist, have felt like a betrayal of her politics. One can only hope that "We Appreciate Power" serves as a sly ironic dig at him, rather than an endorsement of his quest for global technological power.
It's been three years since Grimes's last album, Art Angels, which had a pop-heavy robotic ambience. With this being her first single since, we see a large shift towards darker riffs reminiscent of earlier 2000s Linkin Park or classic Nine Inch Nails and Marilyn Manson. We can, however, catch an indicator of this change in tone from one of her main collaborations of 2018: "Play Destroy" with Poppy. This, of course, is a song vitally different from another one of her main 2018 collaborations: Janelle Monáe's "Pynk."
Seeing her navigate this spectrum of sound within a year alone, I feel no fear in hoping that her new album will beautifully explore a whole world's worth of musical inspirations and tones.