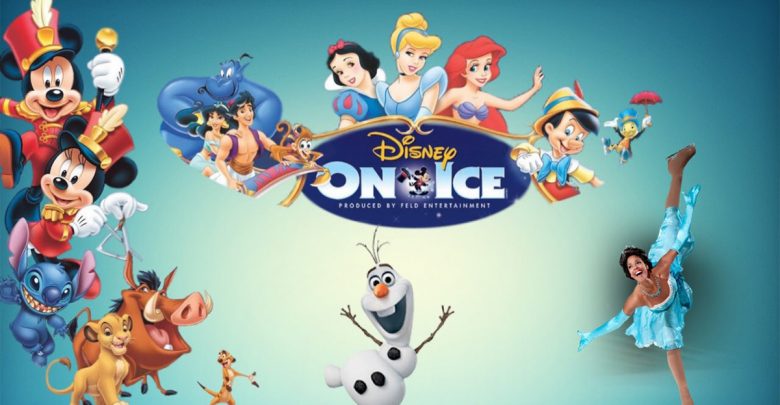 What: Disney on Ice's Follow Your Heart
When: December 1, 2018
Where: Edmonton Expo Centre
---
Disney on Ice's Follow Your Heart brings out the kid in everyone.
Disney on Ice kicked off its production with the well-known cast of Mickey Mouse Clubhouse, with an MC to leading the crowds into different sections of the show.
The production continued with the stories of Cinderella, Belle, Rapunzel and sisters Anna and Elsa before leading to the finale, which introduced Moana, the newest Disney princess, and her demigod co-led Maui to the audience. Together, Moana and Maui shared their thrilling tale of self-discovery and marine adventures.
The production took a short intermission after the short productions of Cinderella, Beauty and the Beast, and Tangled to polish the ice rink and give the crowd a chance to buy merchandise or snacks. The merchandise aisles featured all sorts of items, from cups to ice candy features different Disney princesses.
After intermission, two longer productions of Frozen and Moana took place, before the show came to a close with a group performance by the main featured characters.
All the stories were re-enacted by professional ice skaters, who twirled, jumped, and even took spills with precise expertise. The characters lip-synced to some of the best-known songs from each Disney film as they danced to the same tunes.
The cast was dressed in intricately designed costumes that resembled the Disney movies down to every detail. Cinderella and Elsa, especially, wowed the crowd in ethereal gowns that shimmered and swished as they skated and danced around the platform.
The supporting characters were not neglected either, as their costumes were complete with neon textiles and specially designed headgear. Even Maximus, the charismatic horse from Tangled, got his own costume that resembled the animation immaculately.
While the skaters and the costumes played a major part in the production, the theatrical sets and props stole the show. The sets were created specifically to provide easy manoeuvring on ice.
Some parts of the sets, such as mechanical and remote-controlled stairwells, astonished the crowds, but it was the detailed craftsmanship that brought the show to life. Everything from the painted castles to the fireworks, snow machines, and lighting played an essential role in the production and were not only critical, but also breathtaking.
Disney on Ice's Follow Your Heart is overall a treat for everyone who shares a passion for Disney. While the crowd was dominated by young children dressed up as different characters, people of every age could be spotted in the crowd singing and humming to the popular songs.