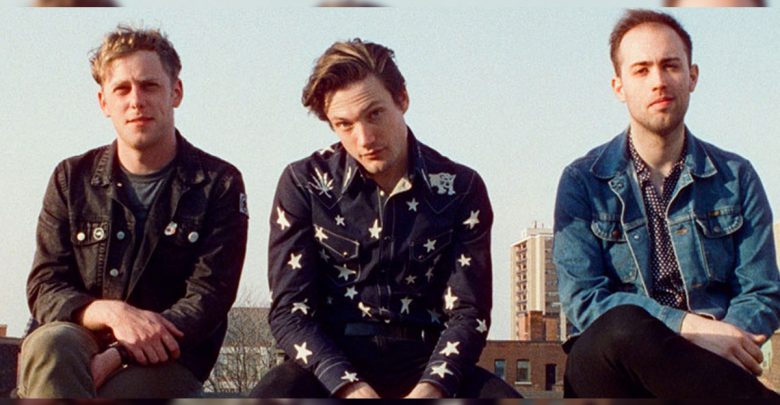 Who: The Dirty Nil
What: The Master Volume Album Concert
When: November 1, 2018
Where: The Starlite Room
---
Crowd surfing and loud blasting music: what more can you ask from an alternative concert?
On November 1, The Dirty Nil, a trio from Dundas, Ontario, brought its new album Master Volume to Edmonton's Starlite Room.
Using a smaller stage, the opening band, The Dead Soft, played alternative rock tunes before The Dirty Nil started their set of the concert. Chewing gum and blowing out pink bubbles, frontman Luke Bentham raised his guitar over the crowd to let the band's mandate of raw rock tear through the room.
Starting their set with "What Does Heaven Feel Like," the band stayed true to their signature style of sharp, raspy yelling. Master Volume takes The Dirty Nil's music to a much darker place than its previous work. It's filled with death and darkness and fits well with the trio's delinquent sensibilities.
Energizing the crowd through fast-paced songs both old and new, the band sang and shouted about (for instance) dying by flying through a car's windshield and other macabre scenarios.
Wearing overalls, bassist Ross Miller danced eccentrically while Bentham, sporting a bedazzled cowboy shirt, jumped around the stage energetically.
Pulling up high kicks and hovering over the drums, the trio cracked open a few cold ones and went on with its set. Going through "Smoking is Magic," "Bathed in Light," and "I Don't Want That Phone Call," The Dirty Nil continued its bangers, which tend to climax on the chorus. The band's trademark sleaze is studied, not careless, as its attention to detail and precise onstage movements make clear. The band engaged the crowd, stopping every few songs to have a little conversation and give shout-outs.
Walking out of the loud concert, Edmonton, with its soft, falling snow, felt like a city transformed by music.