Arts & Culture
Nation & World
Album Review: Mick Jenkins's "Pieces of a Man"
Chicago rapper stakes his claim in lyrical hip hop with sophomore album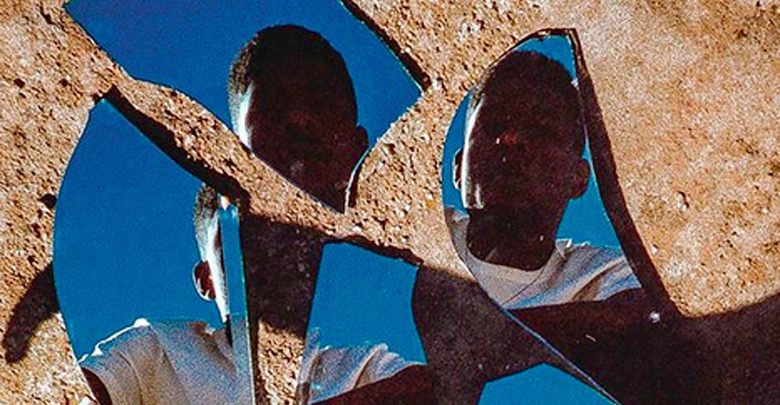 On the single "Bruce Banner" — released in the buildup to October's Pieces of a Man — Chicago-based rapper Mick Jenkins bluntly asserts, "Honestly, can't nobody come for me 'cept Kendrick."
It's an almost blasphemous thing to say in 2018's hip hop ecosystem, but as Jenkins goes on to dazzle and slide through his latest effort, his proclamation seems less and less heretical by the minute.
Pieces of a Man comes two years after Jenkins's freshman release, The Healing Component. While his debut LP looked to solidify his reputation, with Pieces of a Man, Jenkins adds undeniable musicianship to his already impressive arsenal. With a record full of conscious lyricism, smooth production, and unabashed swagger, Jenkins is staking a legitimate claim for himself in hip hop's lyrical class.
Jenkins opens with the track "Heron Flow," a nod to soul and jazz legend Gil Scott Heron, whose 1971 album, also titled Pieces of a Man, functioned as Jenkins's muse. It finds Jenkins in the basement of an unidentified poetry club speaking — not rapping — of forgotten languages, secret revolutions, and forbidden philosophies. And though the album that follows is surprisingly polished, Jenkins keeps his rhymes unpredictable enough to create the feeling that you've never quite left the basement of his subversive subculture.
On tracks like "Barcelona," "Padded Locks," and "Ghost," Jenkins leans into the role of rapper-as-poet, and though his lyrical assault is relentless, it never feels forced. Instead, he casually strings together proverbs bar by bar, calmly constructing his own lyrical odyssey. Even on more laid-back tracks like "Understood" and "Gwendolyn's Apprehension," Jenkins's commitment to lyricism still comes out in intricate, multilayered bursts of wordplay.
But the album's real standout track is "Consensual Seduction." The song oozes ambience — so much so that at a glance it's easy to miss that Jenkins is rapping about sexual consent. His delivery has enough subtlety to make consent not just sound advisable, but sexy. It's a feat akin to Jay-Z making a long-term investment strategy sound like the hallmark of a true gangster — the hip hop equivalent of a triple axle. Despite the challenging subject matter, Jenkins is still able to deliver the track with Pieces of a Man's trademark ease.
Despite the record's overall strength, Jenkins's execution isn't always flawless. His ability to write a hook is sometimes stifled by his fixation on wit, and the only feature of note is a brash Ghostface Killah verse that feels largely out of step with the album's intellectual vibe. That said, Pieces of a Man is definitely a step in the right direction, and undoubtedly Jenkins's best work to date.
On Pieces of a Man, Jenkins is comfortable and focused, openly brandishing the lyrical weaponry he first hinted to on his early mixtapes. Dense, intricate, and irresistibly cool, it's a definite step up, even from the already impressive The Healing Component.
Jenkins has fired his first warning shot to hip hop's elite, and there's nothing to suggest he doesn't have plenty more left in the chamber.