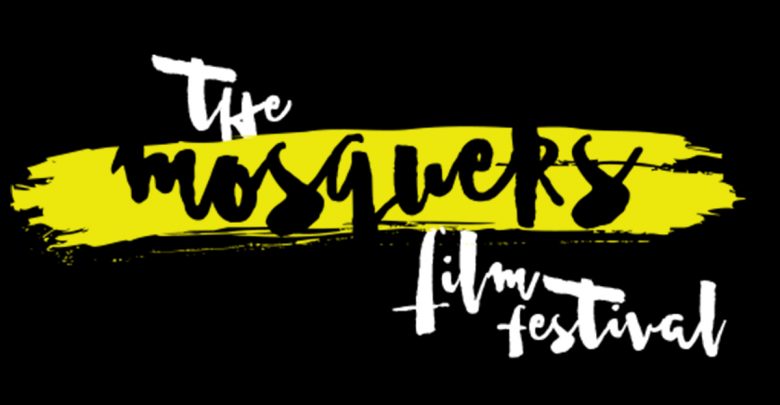 What: The Mosquers Film Festival
When: October 13, 2018, starting at 6:00 p.m.
Where: Winspear Centre
---
Now in its 13th year, The Mosquers Film Festival — an Edmonton-based Muslim film festival — began at the Winspear Centre with a pre-show evening prayer and a commemorative Cree dance in honour of Sana Ghani, a Muslim teacher who had worked with Indigenous students in Northern Alberta and died last January in a car accident. From the opening minutes of the festival, it became clear that the festival organizers took the time and effort to be considerate, inclusive, and forward-thinking.
The film festival was broken up into three sets of films, each of which spoke to different aspects of the Muslim experience, exploring themes such as solidarity, religious piety, community, and truth. The host, Omar Regan, generated an excitable atmosphere whenever he was onstage.
My favourite of the first set of films was Arif Mir's Kul Gov Garem, a slice-of-life drama about a group of Pakistani kids in Kashmir peacefully protesting against the government. Afterwards, we were treated to spoken poetry by Amir Sulaiman, who was probably the strongest talent in the whole show. He was soft-spoken, patient, and insightful as he gave eloquent poems on hope and love amidst adversity and ego.
In my view, the following acts were less enjoyable. An act by Zeshan Qureshi and Shawn Kanungo, a sketch comedy duo, went on for far too long.
That said, the other films were very interesting and informative. Taouba Khelifa's short documentary Masjid in the Park personally looks at the cultural impact of the first mosque in Sherwood Park. Wudu, co-directed by Ayanna Sharif and Alexis Chinery, poignantly explores religious cleanliness and the beauty of blackness in the United States.
The third part was probably the most extreme in terms of overall quality. Rapper Brother Ali performed his heart out as his entourage cheered him on offstage. While I admittedly know very little about hip-hop or rap, unfortunately his performance didn't click for me.
The films were likewise a mixed bag. On the one hand, abstract works like Saeed Naghavian's Finish and Shehroze Khan's The Traveller felt awkward in their presentation.
But on the other hand, gems like Mario Morin's Sacred Hair, a Canadian short film about a Montréal boy who becomes friends with a hijab-wearing woman in the park, discussing Muslim stereotypes and intercultural understanding. Sacred Hair was the most compassionate and honest film of the entire festival, leading it to sweep the awards, claiming the People's Choice Award and Best Picture.
The Mosquers Film Festival is unique among Edmonton's slew of festivals, illuminating the lives and experiences of Muslims in Canada and worldwide. In spite of several technical hiccups, the film festival was an amazing experience to witness, and something I hope more Edmontonians get to enjoy for years to come.