Arts & Culture
Campus & City
LitFest: Marcello Di Cinto's "Writing from Afar" mapped out travel writing
Intrepid travel writer shared insights and exciting stories of his career abroad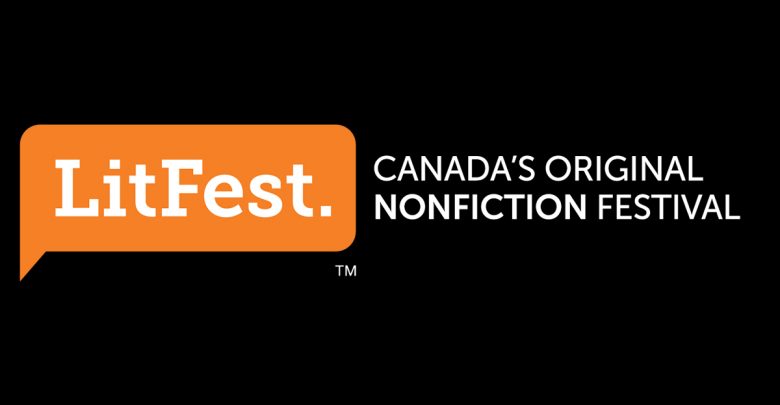 What: LitFest — Marcello Di Cintio: "Writing from Afar: A Travel Writing Manifesto"
When: Oct 20, 11:00-12:30 p.m.
Where: Matrix Hotel
LitFest is Canada's first and only nonfiction festival. It emerged out of the Alberta Book Fair Society, which held a book fair in 2002 and soon enough, in 2006, hosted a three-day festival. Now, LitFest is held across many Edmonton venues and is spread out over 11 days each October. Each event features a speaker who shares their literary work through panels, readings, performances, or workshops.
---
Marcello Di Cintio has written four books, most notably Walls: Travels Along the Barricades. A recipient of the Shaughnessy Cohen Prize for Political Writing and the City of Calgary W. O. Mitchell Book Prize, his essays have been published in The Walrus, Canadian Geographic, and the International New York Times.
In his workshop, Di Cintio told the audience about his personal history of travelling and writing, offered his insights on travelling and writing and, finally, opened the stage for questions. Although this workshop was in the format of a talk, it did not fall short of expectations.
I got hope from learning that Di Cintio grew up without extensive travel and without immersing himself in writing. As he himself said, he was a traveller who didn't write, and not yet a writer who travelled. He emphasized that travel writing is a job everyone wants except for the travel writer, stressing how laborious it can be.
Di Cintio's writing tips expanded beyond the genre of travel writing and became useful for any nonfiction writing. His talk was successful due to his extensive knowledge, insightful advice, and exciting travel stories.