Arts & Culture
Campus & City
CRIPSiE's Mobilize! re-imagines movement for dancers with disabilities
Performance night showcases stories of disability and possibility in an accessible space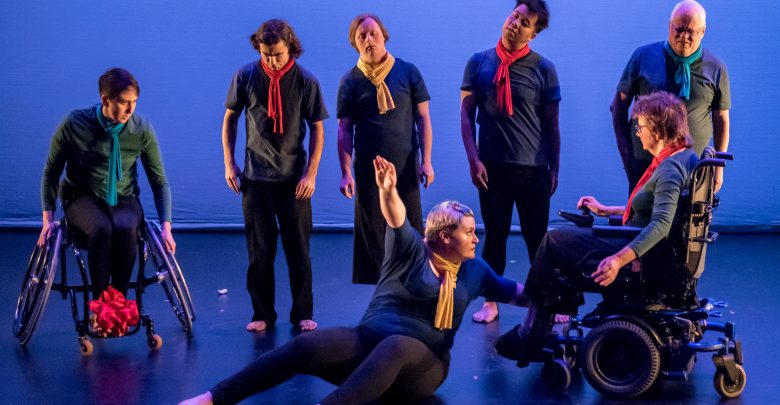 What: Mobilize!
When: October 19 & 20, 2018
Where: Westbury Theatre (ATB Financial Arts Barns)
Tickets: $5 – $25 sliding scale, available here.
---
Imagine a theatre where silence isn't imposed, accessibility isn't an afterthought, and difference is seen for its potential.
These ideas are what motivated Lindsay Eales, co-artistic director of CRIPSiE, when developing Mobilize!, an integrated performance night featuring dancers with mental illnesses and physical disabilities.
CRIPSiE, short for The Collaborative Radically Integrated Performers Society in Edmonton, was formed as a non-profit arts organization in 2013. It is an artists' collective that challenges traditional ways of thinking about disability through innovative and accessible projects. While centred on disability, Eales says CRIPSiE's work also addresses other experiences of marginalization.
Mobilize! can showcase these experiences thanks to the diversity of creative minds behind its blend of choreographed and improvised dances. CRIPSiE's choreographers, including Eales herself, craft powerful stories out of a multitude of personal experiences.
The showcase includes performances, one by Eales and another by Nathan Fawaz, that elevate the experiences of Mad artists. Mad is a self-identification for people who live with mental illness, stemming from a "Mad pride" movement against mental health stigma. As Eales explains, the burgeoning field of Mad studies looks at mental illness as a social and political issue rather than as an individual pathology.
"We try to question what kind of structural issues make professional arts practices inaccessible for some people," Eales says.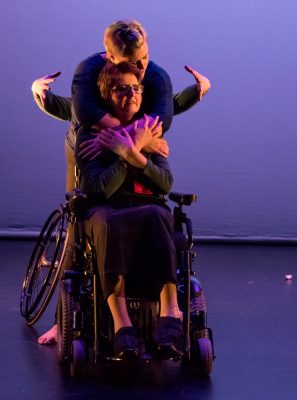 Fawaz's piece embodies themes such as ritual, trauma, healing, and collective care. Eales's combines her backgrounds in studio dance and occupational therapy with improvisation techniques.
Their choreography is developed through Mad processes, which are ways of developing movement that consider the artist's histories of trauma and experiences of mental distress.
As a dancer and self-identified Mad individual, Eales finds inspiration in her wealth of experience with both worlds.
"Partly, [inspiration comes from] thinking about my experiences with Madness, my encounters with psychiatric systems and sanism," she explains. "If we're really honouring choice and consent and collaboration in the art-making process, that's what mad process is for me."
The performers are folks of different races, genders, and sexual orientations. They use different mobility tools and, Eales says, move in unique and beautiful ways.
In addition to shedding light on these often overlooked stories, CRIPSiE aims to transform the exclusive and restrictive structure of performance art into something more suitable for the real range of abilities and bodies that exist — and that isn't only for performers.
"The experience of theatre asks [audiences] to behave in certain ways — to sit in the dark without making noise or moving around," says Eales. "A lot of folks in the disability community don't get to go to the theatre because they may make vocalizations. We try to reimagine these spaces to make space for the most humans possible."
CRIPSiE strives to build accessibility into their performance spaces. Their shows are ASL-interpreted, visually described, designed for children and their families to move around as they please, and welcoming of audience participation.
"Music is moving," Eales says. "And moving together is community-building."
Aside from producing major performances like Mobilize!, CRIPSiE runs creative workshops and provides support and consulting to other arts organizations.
To Eales, dance is a unique and powerful outlet for artists with disabilities.
"It honours non-verbal communication, which isn't honoured in a lot of other spaces," she explains. "It's a way of valuing difference as a site of generative potential and possibility."