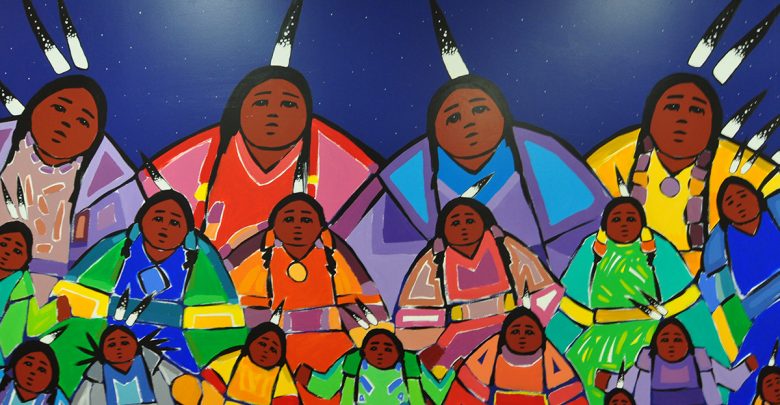 A new University of Alberta project is searching to find the true meaning of resilience for Indigenous women and youth.
The Indigenous Women and Youth Resilience Project aims to find exactly what resilience looks like to Indigenous and underrepresented communities, including women, youth, transgender, and two-spirited peoples. Tracy Bear, director of the project and assistant professor cross-appointed within the faculty of native studies and the department of women's and gender studies at the U of A, looks to achieve this through research and the collection of individual stories.
"The media often does not cover Indigenous women in a fair, equitable way," Bear said. "To me, that meant looking at Indigenous women's resilience and resistance. I see Indigenous women displaying incredible amounts of courage and I just wanted to highlight that."
Bear has opened an online survey to help gather Indigenous stories of resilience from those who may fear speaking up. These stories will be used to help document the effects of missing and murdered Indigenous women and girls have on communities and to showcase how resiliency has no one size fits all definition.
"We hear stories of oldest siblings taking care of siblings because their parents are unable to care for them," Bear said. "To me, that is an act of courage. To do that every day is being resilient."
Bear added that Indigenous women and underrepresented communities do not fit into normative categories. She hopes despite this, their stories, recollections, and knowledge can be captured to enable sharing for future researchers.
"Stories are powerful," Bear said. "These types of knowledges are not often recognized as being academic when in fact they absolutely are. They are just as valuable as any sort of Western or academic knowledge."
When it comes to Indigenous resistance, Bear said only the large or extraordinary acts of resistance, like the Idle No More movement, are covered by the media or spoken about. Her goal with the project is to ensure all acts, no matter their size or impact, are captured.
Another major focus of the project is to integrate past and existing databases on missing and murdered Indigenous women. This way, future research can continue with a more complete picture. Bear said that numerous databases from Canada and the United States already exist but are often restricted to one institution or disappear once their grant money has run out.
The project will formally conclude in July 2019, and academic papers will be published regarding the study's findings. However, the project is also hosting various workshops, a yearly symposium, and creating courses to ensure the findings and collections of this project are shared in ways that non-traditional students can access.
The first symposium was held at the U of A on September 6 to 7, with Indigenous speakers from around the world attending.
"Everyone should be heard," Bear said. "By bringing people together, you bring knowledge together. At that point, you have no idea what will happen."