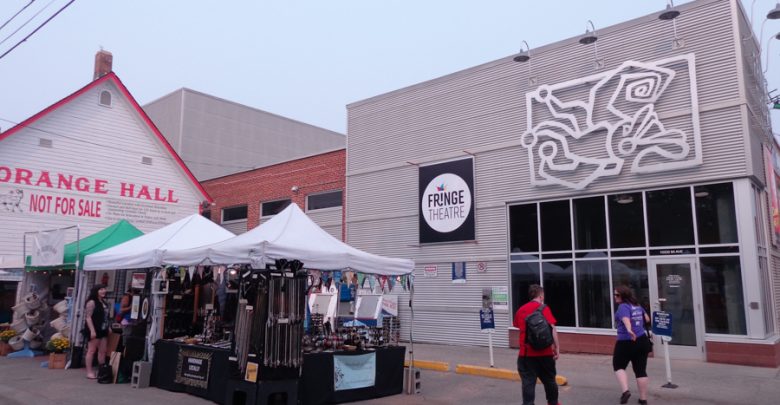 As brilliant as it is, it's hard to put my thoughts on Whiteface into words.
As a show that critiques reductionism just as much as it utilizes it, it coats itself in codings not entirely decipherable. The play derives as much meaning from its central plotline of a story about "native people playing white people playing native people" as it does from its clearer points.
Whiteface demands attention. Moreover, it demands that audience members see themselves as participants in the performance. As they essentially perform a minstrelsy of whiteness, Whiteface's creator-performers, Lady Vanessa Cardona and Todd Houseman, understand their dynamic with the standard Fringe-going audience of white faces and even whiter hair.
Whiteface takes its spectators from where they are to where they need to be, demanding that they perceive and analyze the show from their particular standpoint. It reminds us that we all walk around wearing societal masks, some of which have been forced upon us — some of which have been crafted into a performance, a reaction, or a claim at money and power. While explaining experiences of Indigeneity and colonization, Whiteface conceives a rebuke and analysis of this masquerade.
You can catch Whiteface this week in the Fringe holdover series