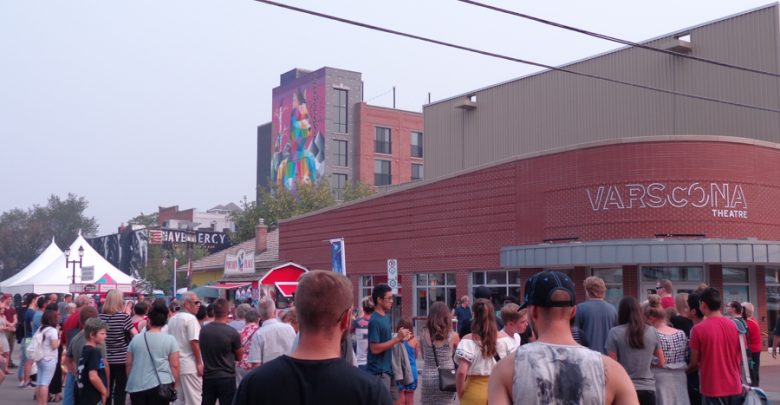 In a world of fake news and alleged trauma actors peppering our news reports, Blarney Productions' rendition of Will Eno's Tragedy: A Tragedy takes all of the TV tropes and hyperboles we take in on a daily basis and bakes up an hour-long satire that will have you questioning just how trustworthy any broadcast could possibly be.
Directed by U of A MFA Directing alumna Suzie Martin, this absurdist satire follows a group of television reporters as they broadcast live from the scene of a nondescript disaster. Each reporter's personality is more farcical than the last, each becoming a walking trope of raised eyebrows and over-dramatized eyewitness accounts. Constance (U of A BFA Acting alumna Sarah Ormandy) is a standout in the reporting team, riffing on the painfully transparent false sympathy of TV's  talking heads.
The premise is easy to embrace from the outset. Through Eno's seamless writing, the audience can easily understand his collage of media tropes in relation to their own memories of disaster broadcasting and local broadcast TV personalities.
That said, although the satire is poignant and the hilarity is heightened by each of the boisterous reporter personalities, the joke goes on just a beat too long, stretching the audience past the point of laughter just before the play's resolution.
All in all, Tragedy: A Tragedy is a triumph. A timely piece of theatre for our 2018 world of fake news, Tragedy: A Tragedy aptly lampoons the personalities projected on our social media feeds and television screens.