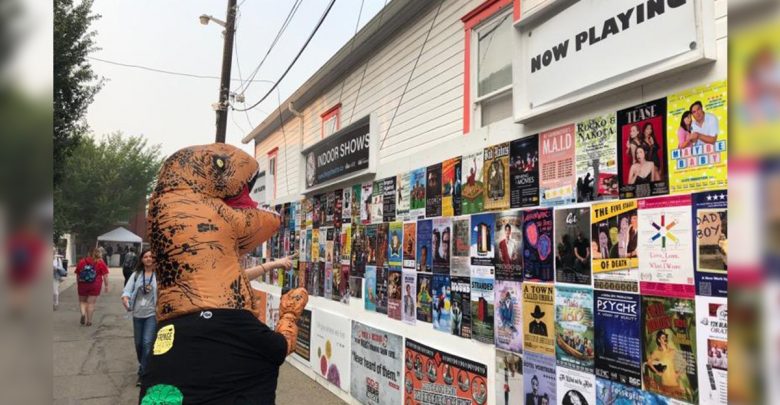 Blarney Productions' rendition of Stacey Gregg's Scorch is a whirlwind of emotion, throwing the audience into the heart of genderqueer teenager Kes' struggle with their identity and their past.
The script, while sporadic, accurately reflects a common teenage mindset; jumping around from thought to thought, as Kes tries to discover who they truly are.
Kes, who describes themselves as a "boi," a cute boy who was born female, deals with how their first love becomes warped into a fraud lawsuit.
Alison Yanota's production design depicts a futuristic, alien-like support group with a metallic background adorned with flashing lights, and eerie plastic bodies as support group members, which align with Kes' constant feeling of being othered.
Julie "Niuboi" Ferguson's performance as Kes captures the nervous energy most teenagers feel when they go through puberty, first love, and self-discovery. Niuboi incorporates movement pieces into the performance, which highlight Kes' emotional intensity throughout the play. Niuboi's overall use of body movement creates images that brought the audience into Kes' world, to see what they see and feel what they feel.
While the theatre is small, director Brenley Charkow uses the intimate setting to draw the audience into the show, as Kes comes into the audience to involve them in the story, allowing them to feel like they were part of Kes' experiences. Onstage, the use of chairs to create new locations and symbolize people in Kes' life is simple but effective.
Scorch is an enlightening show, with hormones ablaze, hearts broken, and hope that we can learn from our ignorance and teach others in the future.