Arts & Culture
Campus & City
2018 Fringe Review: Gosammer Obsessions: The Morality Puns
Crafty sketch comedy elevates everyday life to abnormal plane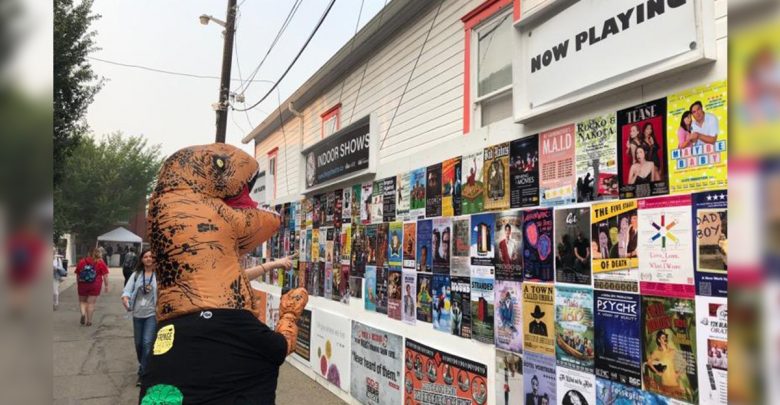 "Behold! Horrible wonders and wondrous horrors!" A man breaks one of his fragile falanges for each hour his devious daughter is out past curfew. A woman consumes a burrito in slow motion while her world unravels. A Smirnoff Ice™ is the only elixir which dislodges a piece of tin foil from the throat of a performer.
Gossamer Obsessions: The Morality Puns includes all of these moments and more in an hour-long sketch show that will leave a lasting impact on the uncharted territories of your heart's thoughts, your brain's thoughts, and your brain's farts.
Performers Amy Shostak and Paul Blinov paint charming and disturbing stories. The sketches are full-bodied, crafty takes on everyday moments elevated to a hilarious and abnormal plane. After a scene about "not your everyday bog body," whither wander them next? There's no way to anticipate what they'll bring up. That's the beauty of Gossamer Obsessions: it's unified in style but wildly diverse in content.
Someone like Grimes would like it. But, someone who laughs at those memes about Grimes and Elon Musk and Azealia Banks would LOVE it. If that doesn't make sense to you, don't worry. I can assure you that anyone would still enjoy Gossamer Obsessions for its out-of-this-world whimsicalness.
Unfortunately, it's too late to catch them at the Fringe (WELP). Follow them on Twitter or Facebook (@gossobsess) to keep up to date on whither this duo wanders (and performs) next!