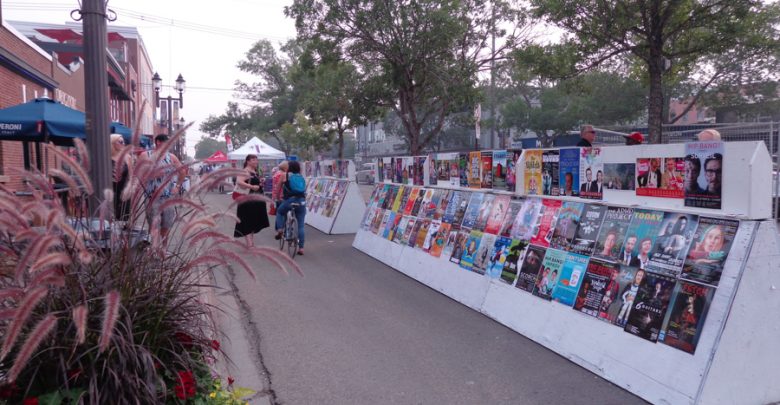 Directed by Mieko Ouchi, 10 out of 12 Productions' rendition of Jordan Tannahill's Concord Floral uses music, movement, and lighting creates a stirring and haunting production that begs the audience to recognize their potential for good.
As Rosa Mundi (Helen Belay) and Nearly Wild (Leila Raye-Crofton) come across a disturbing discovery down one of the wells in their local teenage party spot, the titular Greenhouse (personified by Marguerite Lawler), their peers (played by current and former members of the 2019 U of A BFA Acting cohort) grapple with various haunting experiences in their lives. The play's metaphorical plague contributes to the sense of suspense and mystery that settles over the audience long after the curtain call.
Roxanne Côté's set of artificial turf and Don Mackenzie's sharp lighting require the audience to imagine their own Concord Floral — after all, it is in "a neighbourhood not unlike your own." Mackenzie's complex lighting mirrors the teen's shattered view of the Greenhouse and the audience's own view of the characters' circumstances: that moral choices are not as simple as one wants them to be.
According to Lawler's Greenhouse, "80 per cent of humanity is good, 10 per cent of humanity is bad, the other 80 per cent can be shifted in either direction." Each character's vulnerability leaves the audience aching for a deeper sense of vulnerability in their own lives, inspiring the 80 percent to shift towards the good.
As it artfully explores death, cruelty, and sexuality, Concord Floral's lasting impression is that, indeed, "a life without beauty is unbearable."