Arts & Culture
Campus & City
Lord Huron serenades mainstage crowd at the 2018 Edmonton Folk Music Festival
The indie rock band sang of love and death in Gallagher Park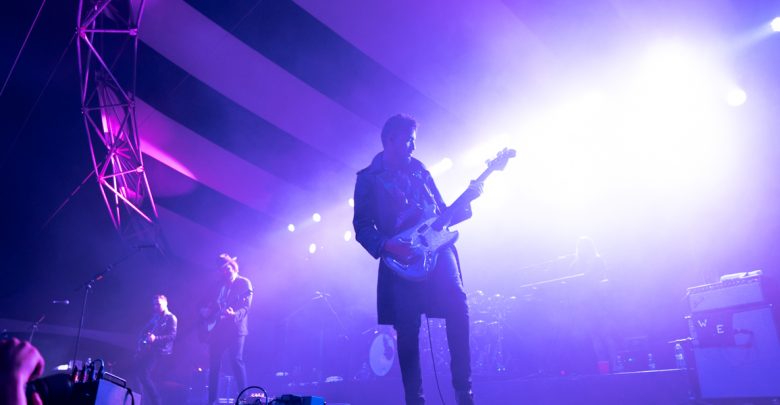 If I were wandering the desert without food or water, certain I would die of exposure at any moment, all I'd want to listen to would be Lord Huron.
That thought kept going through my head as the Los Angeles-based indie rock band took the mainstage at Folk Fest on Friday night. Bathed in eerie green light, they opened with "Ancient Names Pt. I," the second track of their new album Vide Noir. Released on April 20 (blaze up), 2018, the album is more electronic than Lonesome Dreams (2012) and Strange Trails (2015), but focuses on the same themes of love and death.
It raises the question: are any Lord Huron songs not about death? Whether frontman Ben Schneider, clad in a fedora and suit, is singing about finding a dead man or about hanging himself if he doesn't get the woman he loves, rotting corpses feature heavily in the band's songs. "If we can't be together, what's the point of life?" Schneider sings in "Wait by the River." Is there anything more weirdly romantic while simultaneously being extremely problematic?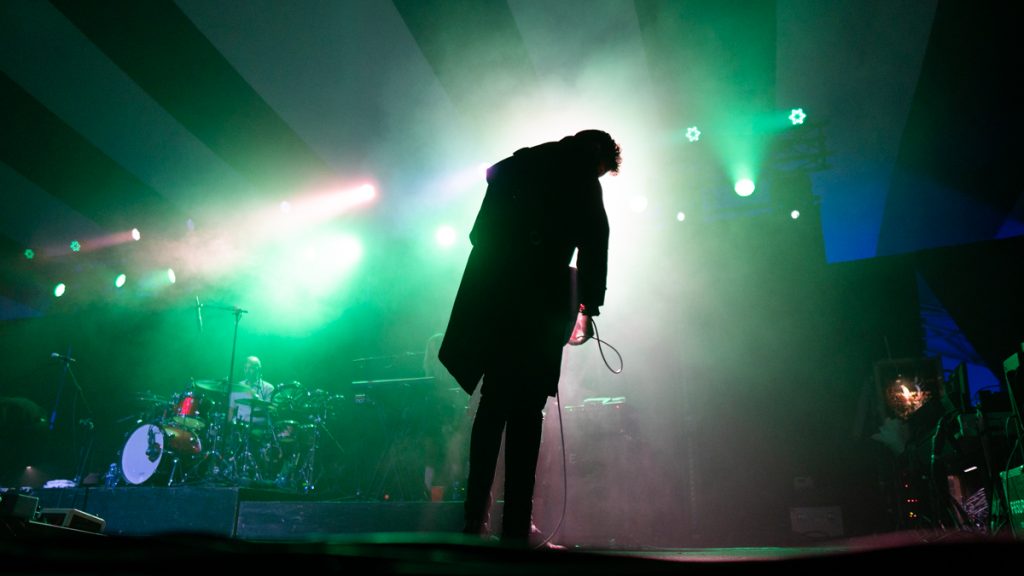 Formed by Schneider as a solo project in 2010, he's been steadily adding bandmates to Lord Huron for recording and touring. One of its biggest hits is "Fool for Love," off of Strange Trails. When the song's familiar wispy instrumentals and upbeat guitar started to play, the cheers started — it was definitely a crowd favourite.
Near the end of the set the band played a song I'd been anticipating: "The Night We Met." The song — a slow, almost waltzy ballad — has become semi-famous after being featured in the school dance scenes in the controversial Netflix show 13 Reasons Why. Despite my aversion to the show, the song itself is lovely and haunting — and like Schneider said, it's good to make out to.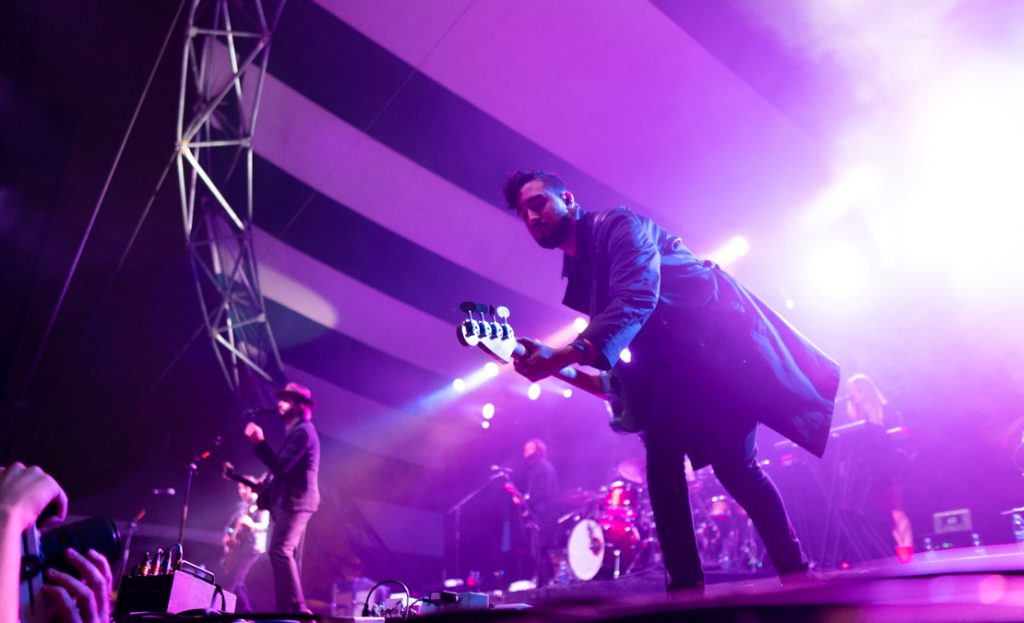 But my favourite moment was in the encore, when the band came back onstage and my friends and I ran down to the front. I was expecting them to whip out one of their more energetic songs from their new album, but instead they started to play "Harvest Moon," the classic Neil Young love song. Their rendition was soft and a little funky, twisting its usually straight tempo.
As I sang along, I looked to my left and realized I was standing right next to Premier Rachel Notley. She was chatting with the people around her when a teenage girl approached her. The girl wanted to know if her friend, who's really shy, could come say hi. When the premier said "Of course!" both girls and their friends crowded around her excitedly. "I want to be just like you," the shy girl said, glowing. It was the most Canadian I've ever felt.