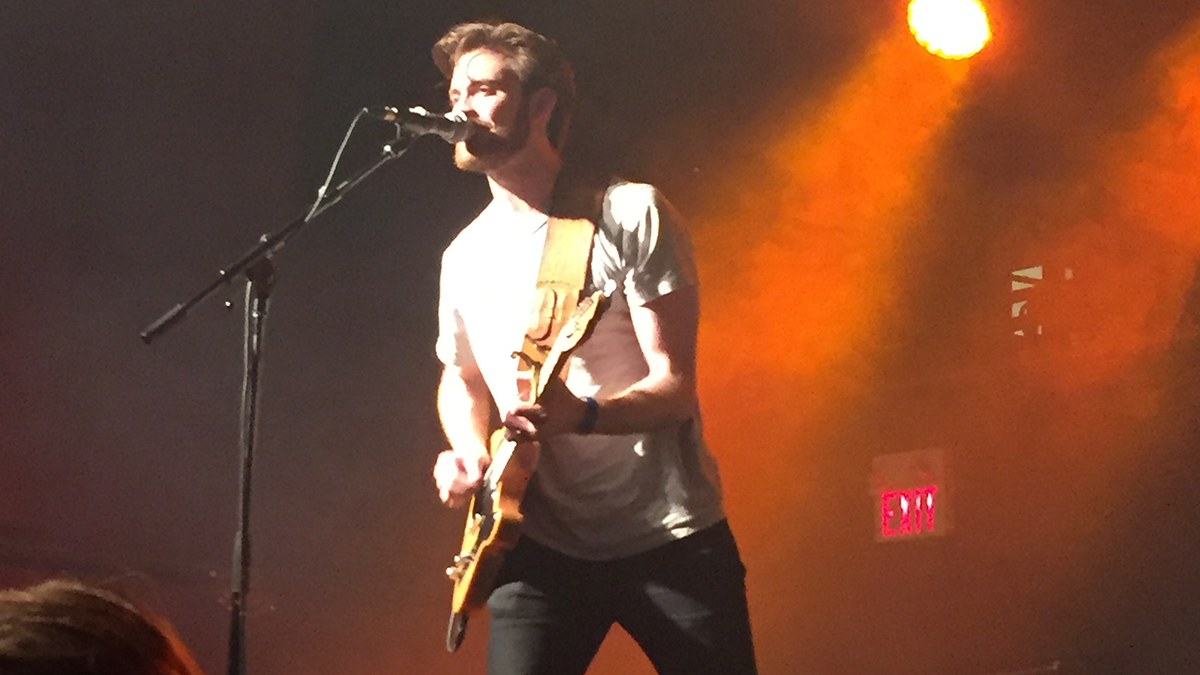 The boys of Scenic Route to Alaska were in Edmonton earlier this month for the hometown release of their latest studio album, Tough Luck.
With its electric guitar riffs and lyrics aching with homesickness, Tough Luck is described by drummer Shea O'Connor as "a lot more organic." Mentioning changes in the creative process, the band meant to make this new work less of a project for commercial radio. Reflected in the raw, live sound of the tracks, it's clear that they intended it to be a set of cathartic songs that just felt good to them.    
"A lot of the songs have to do with touring and having trouble finding and making relationships," O'Connor says. "It's about what you sacrifice doing what you love."
When compared to Long Walk Home, the new record has a noticeably different vibe both sonically and thematically. Although it isn't necessarily a depressing album, it does strike a good balance between the feeling of going through a crisis and remaining hopeful about the future. It's a very wistful narrative. With songs like "Lonely Nights" and "Better Days," the band really tries to be authentic in sharing their lived experience hopping from city to city.
"Trevor always describes it as a tongue-in-cheek record because it's tough being on the road but we're also doing something we absolutely love to do," O'Connor says. "We're always in motion on the road so when we come home it feels weird to sit still."
Just before going on tour this time around, the three band mates parted with their shared home (lovingly nicknamed "The Jazz Cafe") of the past several years. Having lived together for so long, the band mates have considered each other brothers for as long as they can remember. But at some point, they realized the need to move on and fully embrace life on the road.
"It feels a bit like a break up but not quite because we're on the road with each other all the time anyway," O'Connor says.  
Having recently been featured on the cover of Vue Weekly and in Beatroute Magazine, the band has found major success as they've continued on in their musical journey. With a more strict deadline on the new record and the expansion of their tour to include the United States, it's been a wild few months for the three friends.
"We were touring like crazy when we did this record and only had a bit of time to put together six or seven of the songs in our basement," bassist Murray Wood says. "We've really had to trust ourselves and each other a lot more than ever before."
The band is looking forward to the next month or so of their tour as they'll be performing in new places like New York, Chicago, and New Jersey as well as familiar regions like Europe and Eastern Canada. In terms of plans after the tour, things are up in the air as the band takes life moment to moment but we can expect new collaborations with some Canadian favourites.
"We've definitely got a lot of musical heroes we'd love to work with," Wood says. "Sam Roberts, Winter Sleep, Hey Rosetta…a real dream one would be Feist."