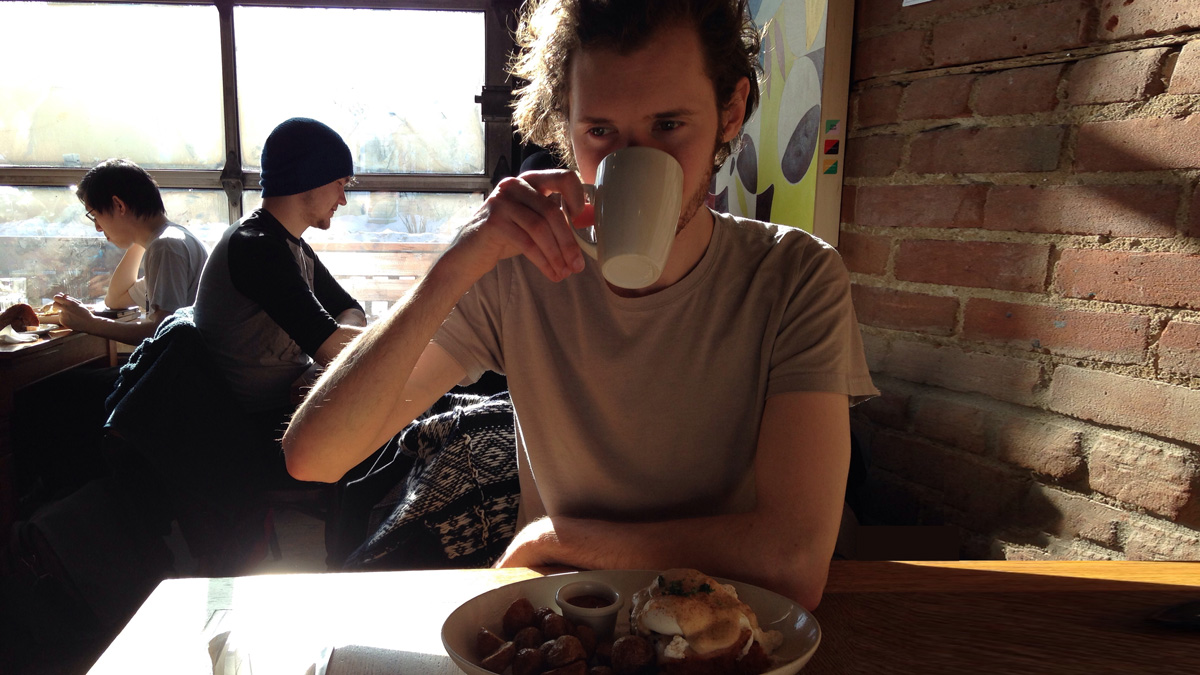 It's nearing the end of the semester. Amid the turbulent weather and torrents of campus controversy, you deserve a peaceful getaway with your closest friends, your special someone, or just yourself. Brunch is the way to go.
I'm sure that you've done many brunches before, and it may not be the most exciting or original outing anymore. I'm here to help you change that. Traditionally a hybrid of western breakfast and lunch, brunch is an event, a clever portmanteau, a pastime, and a way of life. It may have been built out of necessity for late-sleepers and mild hangovers, but when done right, it can transcend its antiquity and become your new go-to thing.
Go multi-ethnic
Even if you can't ever have enough eggs benny, there are many ways to excite your brunch-loving palate. Instead of your All-American plate at Denny's or cinnamon buns at Highlevel Diner, try a pastel azteca at Huma Mexican Comfort, dim sum at Golden Rice Bowl, or some Ukrainian comfort food at Uncle Ed's. This made-up meal is more of a mindset than anything, so any food will make the grade if you open your mind to new ways of brunching.
Do it at home
Is brunch more of a special occasion meal to you? Why not give you and your friends a royal treatment? Try hosting a brunch in the comfort of your own home. Bonus points if you have an outdoor patio—when the snow melts (fingers crossed), this should be the celebratory festivity. Dust off the fancy cutlery, smack some flower decor on that table, and there you have a private party where your guests won't shut up about how awesome of a friend you are. Plus, you can really play around with cocktails. There will be no paying $12 for a mimosa.
Work for it
Food always tastes better after a long, tiring day. Combine post-exercise hunger with just-woke-up hunger and you're sure to work up a colossal appetite. Before that Sunday morning trip to the Sugarbowl, schedule a morning run along the River Valley with your pals. After breaking a sweat, you can reward yourself with a savoury feast and bottomless coffee. It'll strengthen the bonding experience, too.
Make it a picnic
Along the same lines as the home-cooked brunch, but in a field with cute baskets, blankets, and a Bluetooth speaker. You may not have the tools to make fresh eggs, but French toast, pastries, and hash-browns are still possible. If you're really ambitious (and on your own private property), bring some batida de coco for a hot and sunny day. This alternative is ideal for couples, but just like brunch, picnics are for everyone.
Get it delivered
You wake up at 11:45 a.m. after a night of shenanigans. Everyone is sedentary. Skip the Dishes was made for moments like this. Simply recognizing that any meal that accounts for breakfast and lunch is brunch makes it all the more wonderful. It's whatever you want it to be, however you want it, with the people you love.