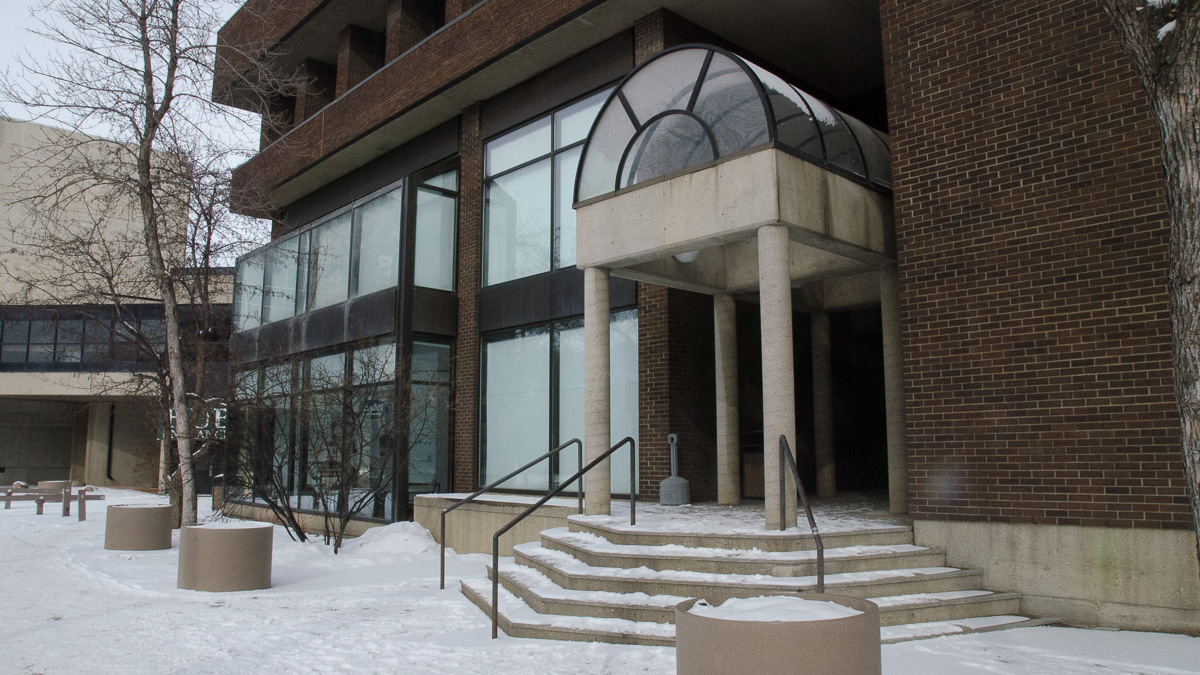 All year, security has been a problem in the Fine Arts Building (FAB), especially for students who stay in the building late for rehearsals or working in studios. The issue led to changing the building's hours, but this measure was not enough when one student walked into the building's bathroom to see two individuals measuring illegal drugs. After calling University of Alberta Protective Services (UAPS), the student was told there was nothing they could do because there were no cameras in the FAB bathrooms. After calling the police, they were told the incident was a problem for UAPS.
While an investigation is beginning to prevent the same thing from happening again, this incident and others like it are indicative of a much larger problem. The arts are seeing almost unmanageable cuts to funding at the University of Alberta. How can the university keep students safe in FAB if it can't even keep soap in the bathrooms?
The university has planned to install cameras to improve safety in the building, which should be in place by September 2018. In the meantime, however, students are left vulnerable and unsafe in the place where they spend the vast majority of their time.
While there are measures the university can take — steps like increased security personnel and camera installations — the fact that this problem is endemic to the Fine Arts Building isn't coincidental. The building is dark, parts of it are relatively isolated, and compared to buildings like CCIS or the Students' Union Building, it's poorly maintained, with running jokes among students using the building about the lack of basic materials like soap or paper towels. The resulting environment is an ideal breeding ground for unsafe situations and student vulnerability.
The university should continue its short-term response to the issue, although having cameras installed before Fall semester would be ideal. But in order to overcome the security problems in FAB long-term, the university would have to undertake more extensive renovations. Better lighting both inside and outside the building, for example, would make the building less hospitable to unsavory activity and more hospitable to student presence. Unfortunately, major projects like this are difficult when the university is funneling money away from arts programs in favour of sciences and research.
Lesley Cormack has noted that FAB has two unique problems when it comes to security that other buildings don't face: it's located near the University LRT station, and students are often there for late-night rehearsals, when most other campus buildings are empty. However, the university has only taken measures to make FAB as safe as other university buildings, such as by installing cameras, which are present in newer buildings. They have not attempted to address security problems unique to FAB beyond current measures, which include locking down the building at night and a security guard sweeping the building before lockdown.
If the university is unwilling to invest monetarily in FAB, it should at least be able to provide protective services that actually protect students. I'm not sure why the lack of security cameras in FAB made it impossible for UAPS to address a security concern there, but if that's the case, no student will be safe in FAB until at least September 2018 — if the university makes good on its promise to have cameras installed by then. Perhaps if the university took student concerns seriously, and UAPS responded appropriately, FAB could transform into somewhere arts students want to be, rather than somewhere they have to be despite serious risks to their safety.