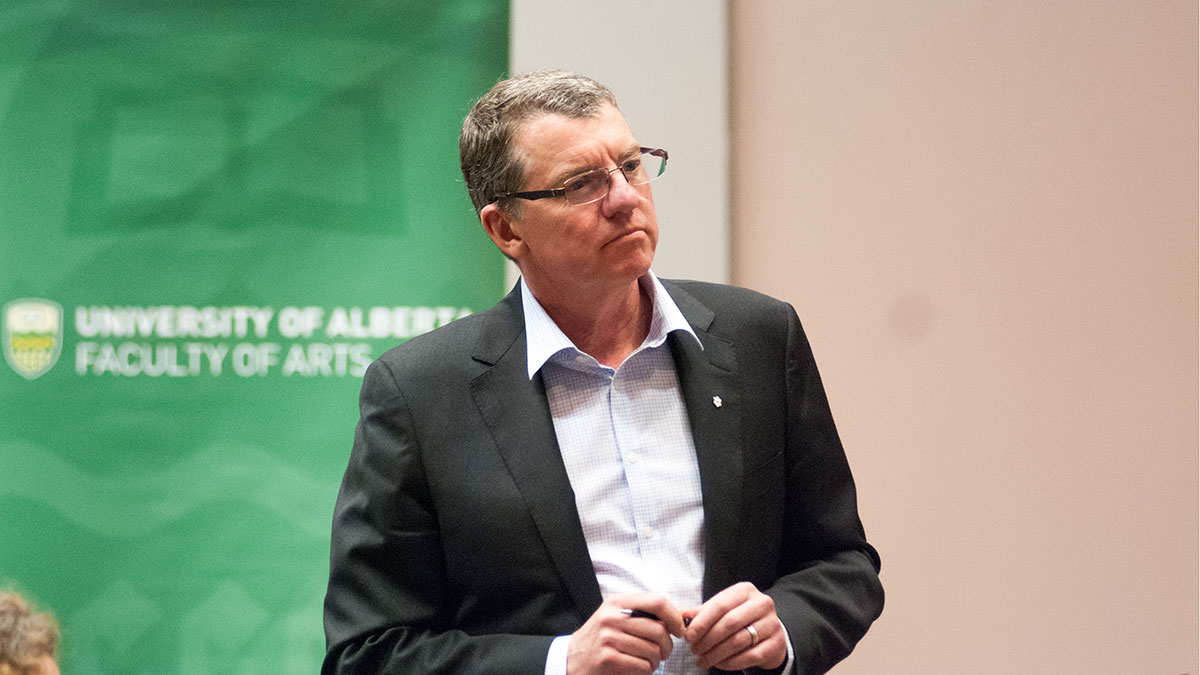 I found University President David Turpin's interview on CBC yesterday incredibly frustrating.
Turpin spent much of his time speaking to how inappropriate it is that Marlin Schmidt, Ministers of Advanced Education, attacked him so publicly by stating that he was concerned "to see the president lining his own pockets while he's cutting money being spent on classrooms and students."
Whether or not you agree with Turpin on that, the attacks have been made. Schmidt is not the only one who believes Turpin is acting irresponsibly by increasing costs for students without examining his own salary. Students have been expressing their discontent with these changes for months. So rather than quibbling over whether or not the minister providing his remarks was an appropriate choice, I would have liked to see Turpin engage more substantially with the remarks themselves.
Instead, when questioned about administrative costs, Turpin deflected by saying that many administrative expenditures include things like student mental health services or supports for Indigenous students — a low-blow considering that not a single student has proposed that we cut those services. It has been very clear from both Schmidt's remarks and general student sentiment that it is salaries that are inflated, specifically for members of the senior administration who oversee decisions like tuition increases, and it was ridiculous for Turpin to imply that anyone is suggesting otherwise.
Turpin also failed to provide a clear answer about whether or not he received a raise this year, claiming he "hadn't checked." I would love to live in the kind of financial security where I wasn't even sure what I earn every year, but I think it is irresponsible of Turpin, particularly when being so highly scrutinized for his involvement in budget cuts and tuition increases, not to double-check. He also claimed that salaries have been frozen, which seemed to conflict with his earlier statement about the possibility of a raise.
It's true that this is not Turpin's fault alone — he is not the only vote in budget issues, and he is not the only administrator making an exorbitant salary. And maybe it's true that Schmidt was wrong to comment so publicly on the internal affairs of a post-secondary institution. But either way, I expected a much more sincere and thorough response from Turpin, and was very disappointed with the one I got. Students deserve better from their president.