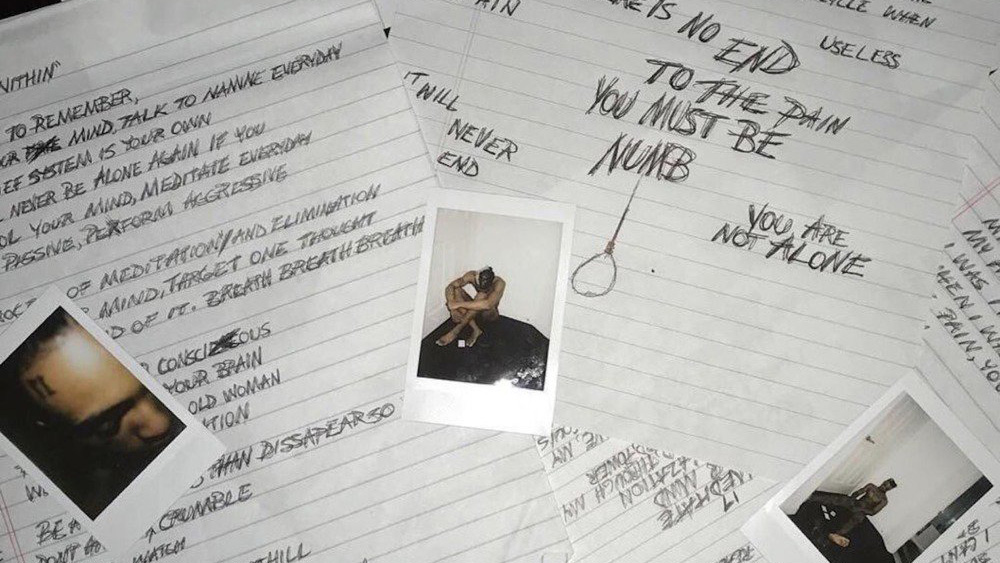 XXXTentacion
17
EMPIRE Distribution
https://soundcloud.com/jahseh-onfroy
---
The phenomena that is XXXTentacion is one whose very existence is committed to ensuring our collective failure in the futile efforts to either predict or influence his artistic creations. If you thought that his unique performance at the XXL Freshman Cypher was just mere provocation — an attempt to stand out from the pack, perhaps? — a thorough digestion of 17 would convince you otherwise. The man is as honest as they come, pouring his emotions throughout the entirety of the 11-track project.
From the introductory track, X lays down the contents of his reality-laden project: "Here is my pain and thoughts put into words/I put my all into this, in the hopes that it will help cure or at least numb your depression." Even the album artwork bears resemblance to the aesthetic of crime documentaries.  This darkness is present throughout the album — there are no potential singles on the record, just heartfelt songs tackling pain, depression, suicidal thoughts and the like.
Similar to his ambiguous, mysterious but unique persona, X's sound has come to embrace this quality. The minimal project consists of simple yet emotionally heavy R&B and grunge instrumentals which give X ample room to exorcise his demons. Influences, the likes of which include Kid Cudi, Nirvana, Papa Roach and the Fray, are visible as he demonstrates his penchant for these alternative rock sounds. Notable instances are seen on tracks "Depression & Obsession" and "Save Me," with simple guitar riffs accompanied by the soulful minimal lyrics.
X's eclectic nature is in a league of its own, so it comes as no surprise that the project is nearly devoid of guests, save for the Trippie Redd. On his feature on "F**k Love," Redd provides an infectious hook laden with emotion addressed to X's ex-girlfriend, who alleged claimed that he physically and sexually abused her, while she was discovered sleeping with his best friend while he was in jail. For a project focused on X's pain, the near absence of features is wholly appropriate.
The majority of the record sounds unfinished and unrefined, which strengthens the overall project, especially given its raw themes — the raw nature of the album effectively complements its heavy subject matter. That said, not every instance of this can be excused by artistic concept. Tracks like "Dead Inside" and "Ayala" display apparent laziness in both songwriting and performance.
Despite the baggage accompanying this project and its obvious weaknesses, X's versatility, honesty, and creativity shines through. He just has yet to produce his best.