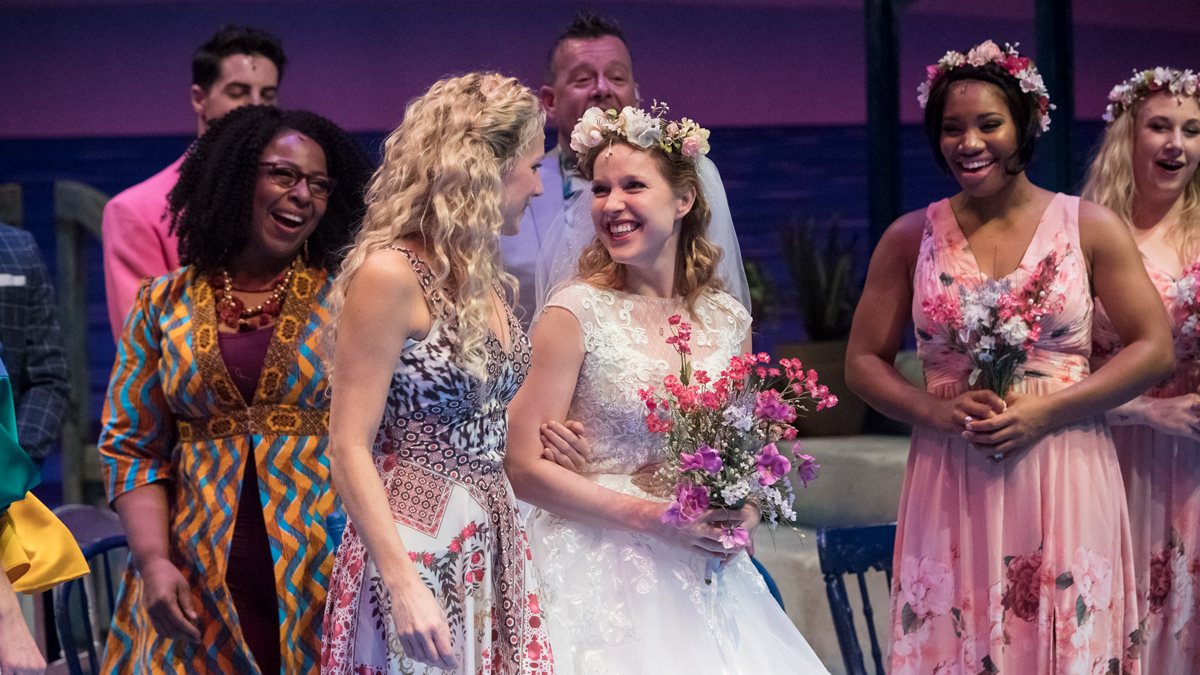 A wedding on a beautiful, blue-soaked island in Greece is the fantasy of many. For Mamma Mia! character Donna Sheridan, it's a total nightmare.
Donna Sheridan's island life as an independent, single mother is thrown off-balance when her daughter invites three men to the latter's wedding. All are potentially the father of the bride.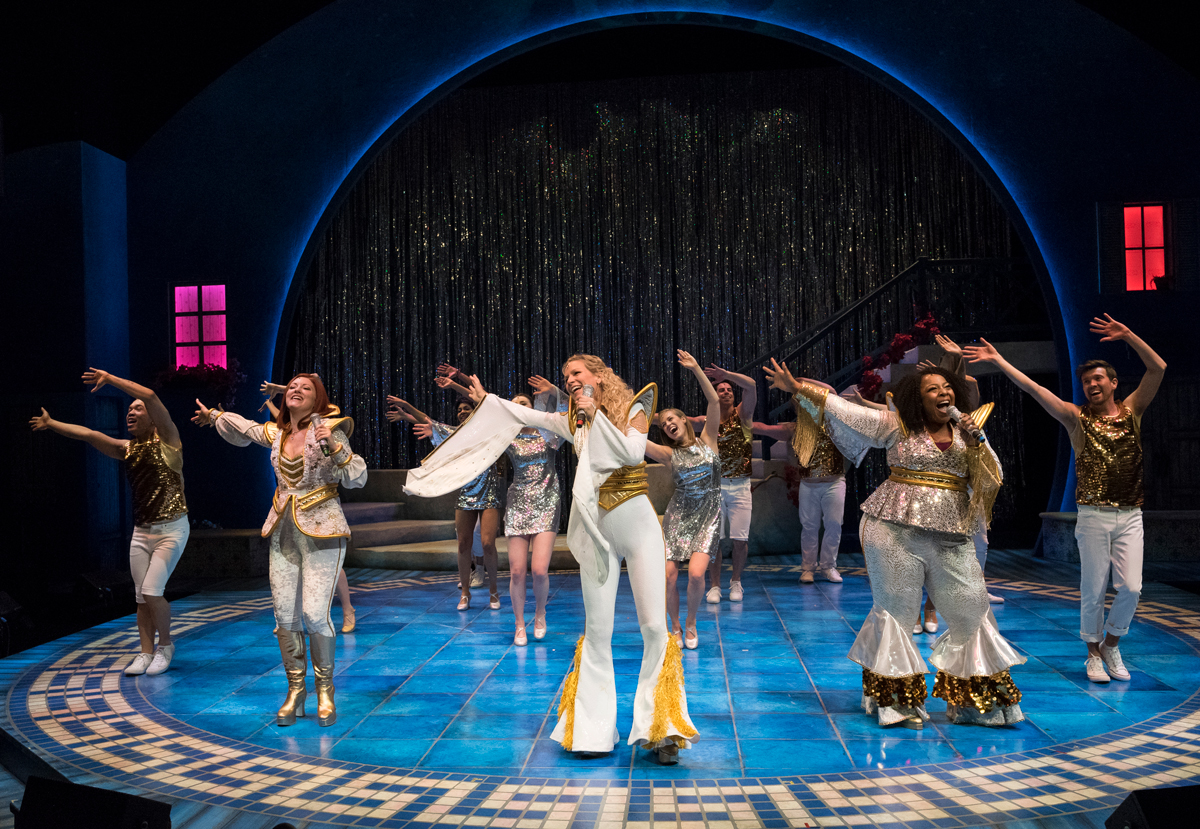 "We've all been daughters or sons, and some of us have been parents," Ashlie Corcoran, director of the Citadel's Mamma Mia!, says. "And that basic human story is part of the key."
The British Colombian director runs two theatre companies and has worked at over a dozen across Canada, specializing in opera. A first-time director at the Citadel, Corcoran brings light to this gem of Edmonton's art scene. "This theatre is really incredible," Corcoran says. "The production values of this theatre are some of the highest in the country."
High production values supplement a show that is already bursting with appeal. And though it might be easy to give Mamma Mia! the brush-off, if you've been living on Earth for more than ten years, chances are you've had a good karaoke session to "Dancing Queen."
Corcoran explains the slickness of that production as a source of the ABBA's staying power.
"The music is actually quite sophisticated. And what ABBA did with four voices — and what we're doing with 20 voices — makes it even more sophisticated and complicated with levels of harmony," Corcoran says.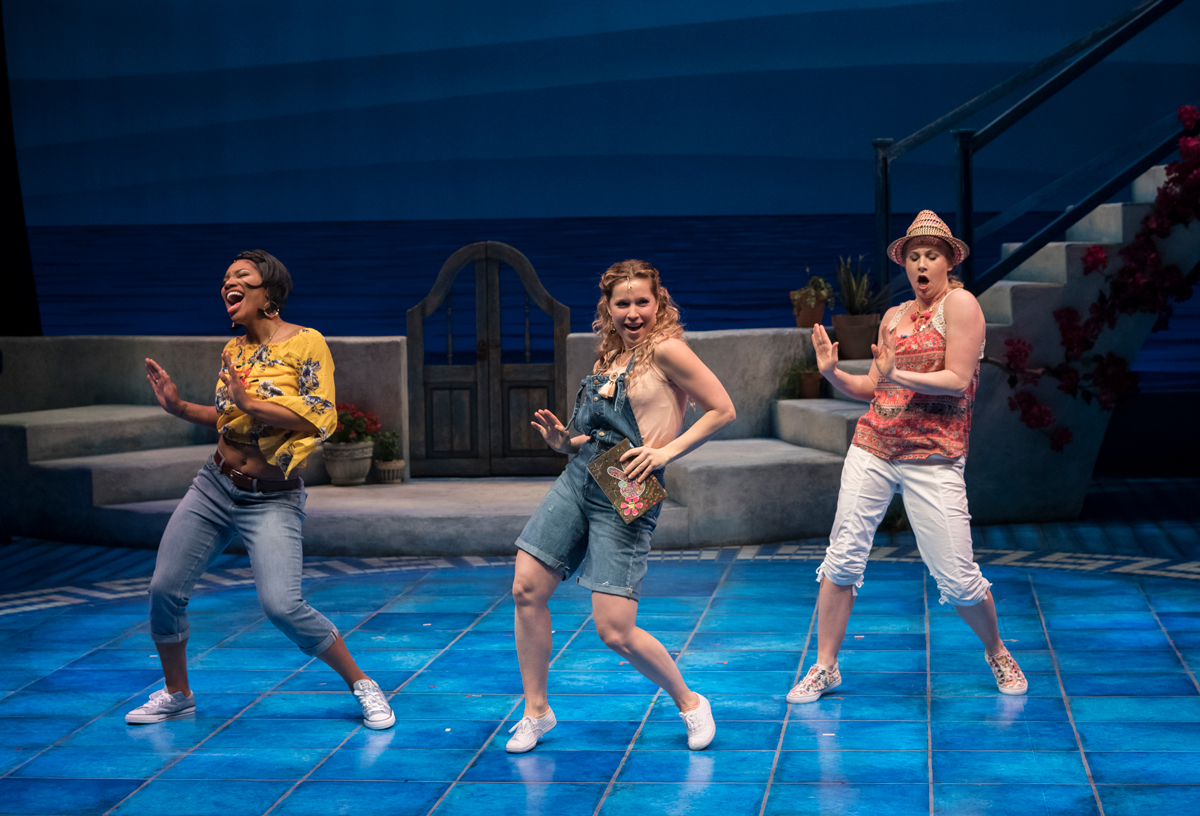 Joining this addictive soundtrack is a cast that shines with equal energy and finesse. Robbie Towns, as Pepper, lights up every minute on stage, singing with wacky facial expressions and dancing to Laura Krewski's swift and memorable choreography. It's impossible not to groove along to "Voulez-Vous," and the sweet "Thank You For the Music" scene showcases a perfectly balanced moment of tenderness and comedy, played to perfection by Ashley Wright, Leon Willey, and John Ullyatt. Some moments are outrageous, and others are so real that they hurt.
Coupled with deeply honest performances from Patricia Zentilli and Tess Benger, this production is much more than a cheery sing-a-long. The ABBA musical is one of Broadway's and the West End's longest-running shows.
There is still more to Mamma Mia!'s narrative than meets the eye. Written by Catherine Johnson, who also wrote the 2008 and 2018 film adaptations, the plot development conforms with Aristotle's dramatic theory. Corcoran had some fun with this.
"The first day of rehearsals, I just decided to be a goof," she says. "I was very serious in my opening speech by thanking them for coming to work on this very serious piece of classical theatre. And then everyone laughed, then I said, 'Well actually, if you look at it, it does hold true to the poetics, the unities.'"
For those whose interest in theatre is more limited, there is some fun to be had in an immersive experience with a show that doesn't take itself too seriously.
"What's great about this one is that it is unabashedly a musical," Corcoran says. "We don't pretend that we're not in a musical. This one embraces it wholeheartedly."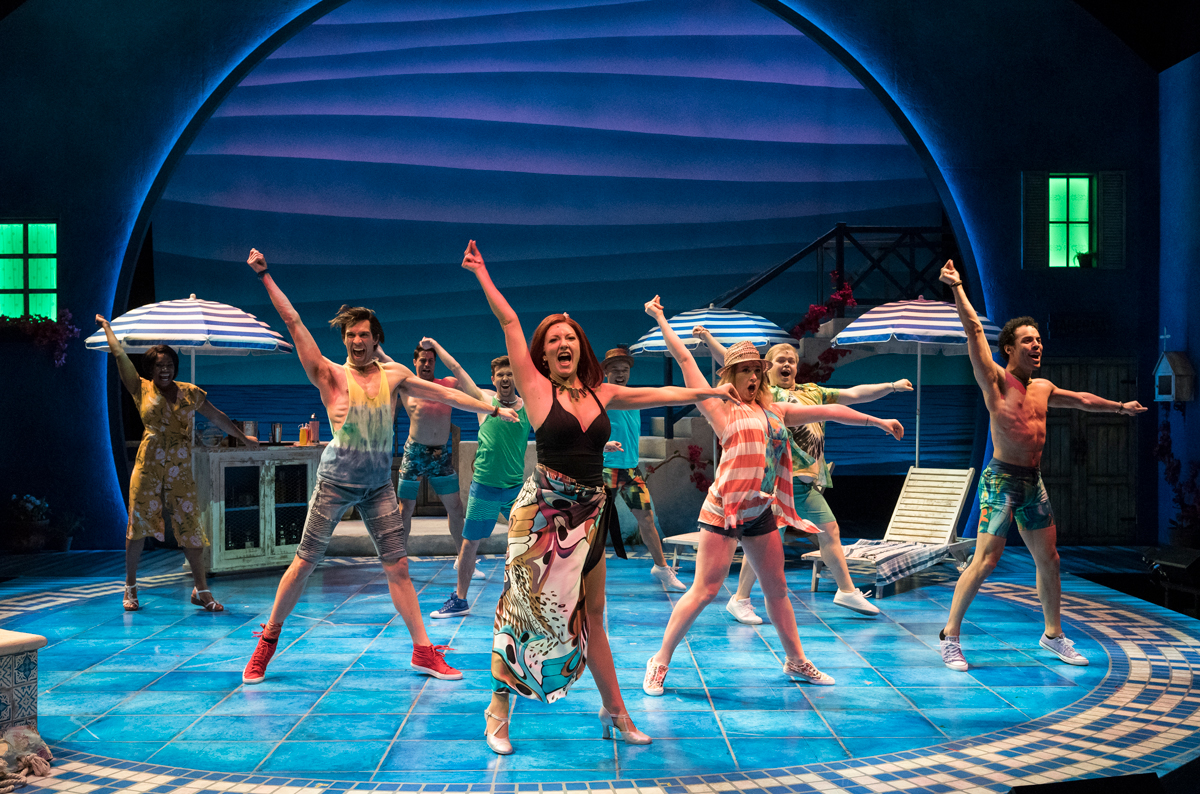 Mamma Mia! is a jukebox musical, a genre that was actually popularized by The Beatles' 1960s short films. Eventually, it was the stage adaptation of ABBA's collection of classics boosted the jukebox musical into widespread popularity. And if you have ever fantasized about writing your own, you are not alone.
"It's something I'm going to actually start working on," Corcoran says. "But I can't say it because I don't want someone else to steal it."
While you're looking forward to that, Mamma Mia! will continue its run at the Citadel Theatre until March 18 at the Maclab Theatre.