News
Kabir Nadkarni: The environmentally-friendly engineer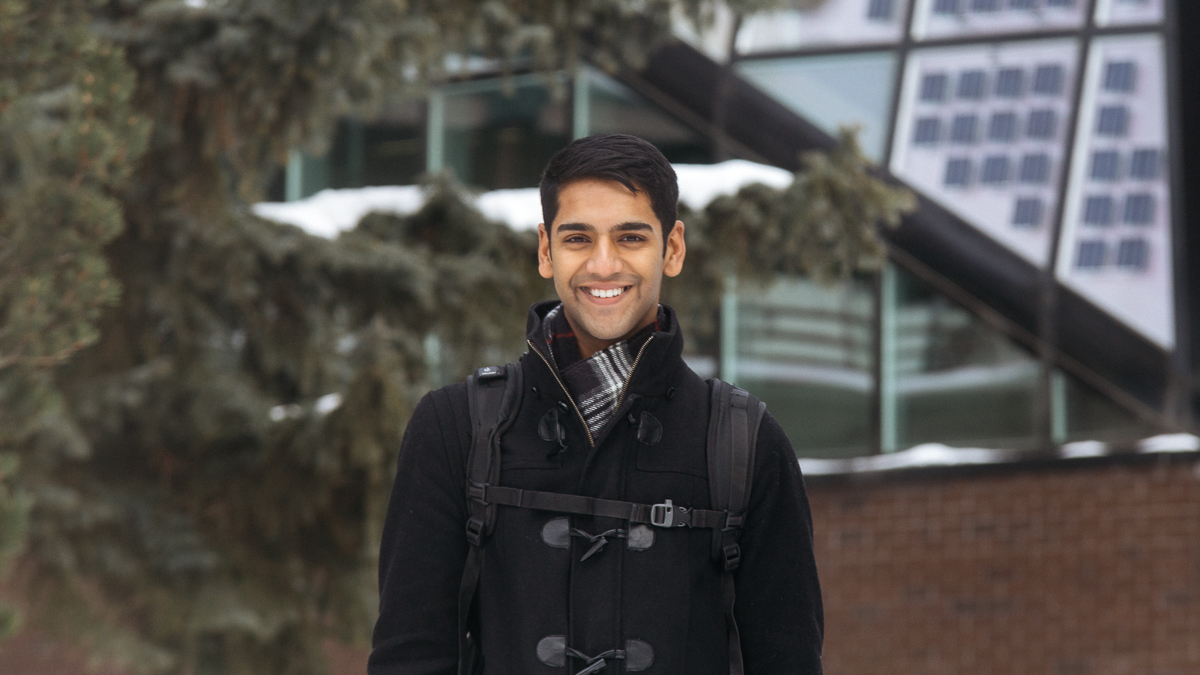 Kabir Nadkarni always knew he wanted to study engineering, but it wasn't until he started at the University of Alberta that he became interested in the environment.
Nadkarni is from Ontario, but decided to come to the University of Alberta to experience something new in western Canada. At the U of A, the fourth-year engineering physics student started to think about energy systems and how people think about and interact with the environment.
"I've known I wanted to work as an engineer for a long time," he said. "But I think coming to U of A, I realized there are a ton of societal issues that are related to technology that I also would like to explore and I've done a lot of that through my co-op terms."
In the summer after his first year of university, Nadkarni worked in Malawi with SunSaluter — a nonprofit that brings solar panels to off-the-grid communities. He was shocked to find that some of these families had never seen a light bulb before. Despite this, the people of Malawi were excited to get clean energy. Nadkarni said they were contributing the least to climate change but were suffering the most.
"It's powerful to see that people in Malawi care more about climate change than we do," he said.
In 2016, Nadkarni helped start ZeroPlane, a student group that plans to design and build a full-size electric airplane. For now, the group is focused on building a smaller, remote-controlled airplane. They ultimately hope to use a manned plane or drones to do environmental survey work.
Last summer, Nadkarni did a co-op in Calgary with the Pembina Institute, a non-profit think tank focused on transitioning to renewable energy. While working as a policy analyst intern there, he said he found there is a need for people with technological engineering skills to work on climate policy. He said he was inspired by the way Pembina is able to intersect the needs of the environment and the economy.
"The most effective way of (framing) environmental issues in the society that we operate in is (to realize) the economy and the environment are not separate," he said.  "They are very strongly intertwined."
Nadkarni cares about the environment on a policy and industry level, but he also tries to take small steps for the environment in his everyday life, like riding his bike or eating vegetarian. He thinks people should be cognizant of the decisions they make and how they affect the environment, but shouldn't feel obligated to take the same steps he does.
"Even in the winter I bike, but it's also because I really enjoy it," he said. "I think its different for everyone and you have to find what's best for you."