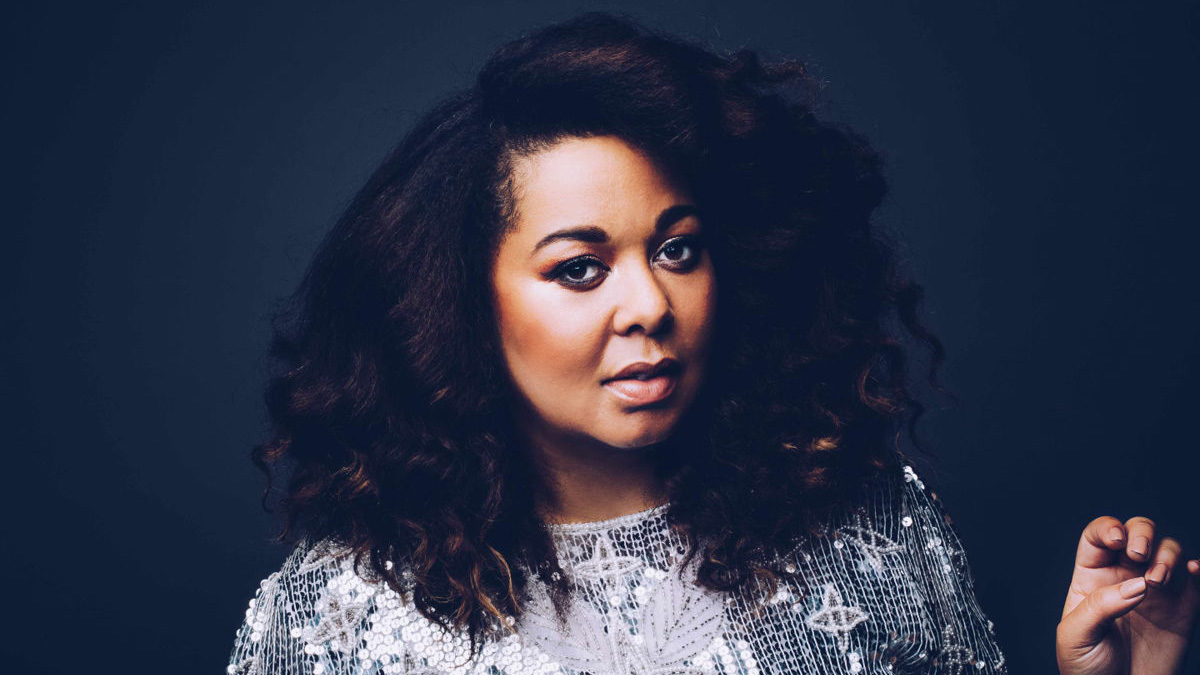 Local musician Nuela Charles's sophomore album The Grand Hustle has been nominated for the Adult Contemporary Album of the Year Juno Award. You can watch the Juno Awards on March 25, 2018 at 6:00 p.m. MST.
She shares her story with The Gateway and discusses staying inspired, making her own Facebook ads, and how to get nominated for a Juno (spoiler: nobody knows). Read on for more. 
---
The Gateway: What does the recognition (of a Juno nomination) mean for you?
Charles: As an independent artist, for myself, it was totally unexpected just because I still do everything pretty much on my own, so to find out that people within the industry have actually been paying attention is amazing.
Can you tell us anything about your new single?
The song is called "Do It Right." While I was in Los Angeles, I was able to co-write with a producer Rob Kleiner — he was nominated for a Grammy for his work with Andra Day on her debut album. We just hit it off, and this song came out of that session. It's really upbeat and catchy and kind of very sassy, in a way.
How do you find people to collaborate with?
It's different each time. With Rob, it was a matter of me reaching out to a mutual friend. It was also on my end, emailing (people) like, "Hey I'm an artist, I've done this, I think I'm pretty good" — you've gotta to sell yourself, essentially. You've gotta to sell yourself without sounding too desperate.
Do you have tips for how to do that: sell yourself without being too desperate?
Still working on it! 
Is there anything you wished you'd known when you started your career in music that you know now?
When I started my career, when I decided to go at it 100 per cent, I was kind of just reading a lot and learning a lot about the industry. I think definitely the biggest thing is don't rush, don't hurry. Then again, there's no right or wrong way to do anything in the business, and honestly, no one knows what they're doing.
I love that: "nobody knows."
It's true! You go to conferences and all these things and you have panelists who sometimes are like debating each other. It really is just what your experience is. And try different things: if the first record doesn't do well, do something different on the second one.
Did you have hurdles that you had to get over?
I spend most of my time in front of the computer and I'm rarely continually able to do just do music. You know, it's no longer just about the music, it's about everything else and the music is, like, 10 per cent of it.
What do you think you'd be doing if you hadn't gone into music?
Probably some kind of business admin-slash-computer-related thing.
So like the same thing, but without the music?
Yeah, pretty much. Now I'm creating my Facebook ads, doing the digital, the actual visual pieces for it, and I use Photoshop a lot. And those things that I've always loved to do, I get to do solely for my music and not to pimp out someone else's business.
What is your best daily habit?

Best daily habit? I wake up. With the age of Spotify and stuff, it's really easy to find new music from like Africa or (places like) the United Kingdom. So I try to make a point of listening to something brand new every day.
Do you have anything creative that you like that isn't music, that you're influenced by?
I really like visual art like and that's in terms of contemporary art: I went to this museum in Los Angeles; it just blew my mind. It was just so cool to see, kind of like how we as musicians convey our emotions into a song, (visual artists) do it in a piece of art.
If you stare at it long enough, you can see the intricacies of the brush strokes and how they put it together. These canvases were huge, so the patience that it must have taken to create this thing and be happy with it at the end of the day (is amazing). (The thing with art) is that you could make it look a million different ways, but you decided that that is what it was supposed to be.