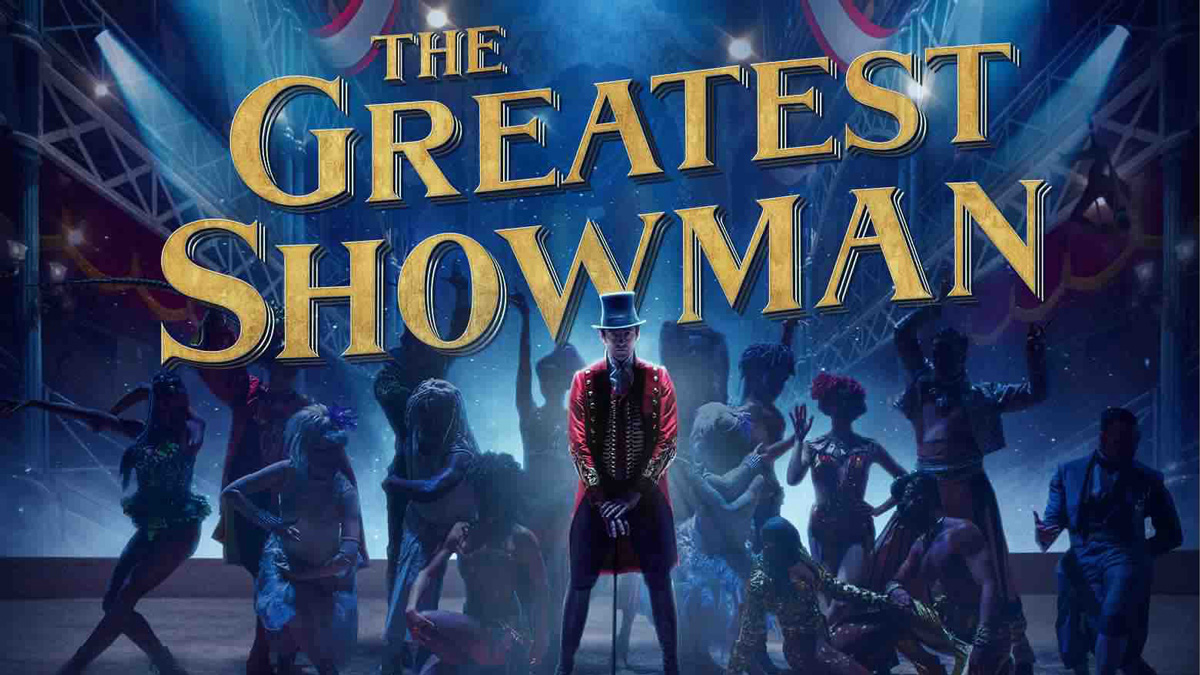 The Greatest Showman Original Soundtrack
Produced by: Greg Wells, Justin Paul, and Benj Pasek
Atlantic Records
https://www.foxmovies.com/movies/the-greatest-showman
---
With pop polish and Broadway flair, the latest effort from the writers behind La La Land continues the happy trend of superimposing modern musical styles over historical subject matter. But although the album is largely successful, its stylistic choices unfortunately run the risk of leaving both pop audiences and Broadway fans disappointed.
"The Greatest Showman" tells the story of P. T. Barnum, America's first circus master, but listening to the album on its own doesn't necessarily make that obvious. Unlike many musical soundtracks, "The Greatest Showman" largely omits biographical or expository lyrics, choosing instead to focus on emotional expression and larger themes. Consequently, the album scans almost like any other pop album, with a balance of upbeat, empowering jams and slower, introspective ballads.
But a few traditional Broadway statements leave the album with a fresh feeling. The opening number, "The Greatest Show," does not shy away from heavy percussion or big, bombastic harmony. The album also includes two reprises ("A Million Dreams (Reprise)" and "Never Enough (Reprise)"), which are classic in musical soundtracks. However, these are the album's weakest points, as they simply repeat prior musical themes without the development which is typical of a reprise.  
Hugh Jackman is well-suited to both the album's quiet, poppy moments in the openings of "Come Alive" and "From Now On" and its bolder, louder moments in "The Greatest Show." Even listening to the album without knowledge of its film counterpart, Jackman effectively expresses the emotional highs of "Come Alive" and the longing of "A Million Dreams."
Yet Jackman is supported by such a strong range of performers (including Zac Efron, Zendaya, and Michelle Williams), and such a well-balanced chorus that he doesn't dominate the soundtrack. "The Other Side" demonstrates the strong chemistry between Efron and Jackman, while "This Is Me," arguably the strongest (and most "pop") song on the album, features Keala Settle and is a brilliant chorus number. Michelle Williams and Loren Alldred also receive their moments in the limelight in Broadway-style ballads "Tightrope" and "Never Enough."
While some may argue that The Greatest Showman simply continues the tradition of recent musicals like Hamilton and Dear Evan Hansen, its music is fresh and exciting. The writers don't shy away from bold percussion ("Come Alive," "The Other Side"), complex harmony ("Rewrite the Stars," "This Is Me"), or unique vocal stylization ("Tightrope"). But despite its creativity and polish, the album may be off-putting for fans of classic musicals as it embraces vocal production like autotune and at times sacrifices storytelling for style. Pop fans may also balk at the extensive choral backing.
The album follows a set of clear themes, however, which almost makes up for its omission of technical plot details which musical audiences may have come to expect. "The Greatest Show" asserts that the thrill of performing for an adoring audience is "Everything you ever want. It's everything you ever need." As the listener will discover, this is far from the case. As Alldred sings in "Never Enough," "towns of gold are still too little," and by the album's closing number, Jackman sings plaintively that "from now on, these eyes will not be blinded by the lights," while the backing chorus encourages us that we can always "come back home."