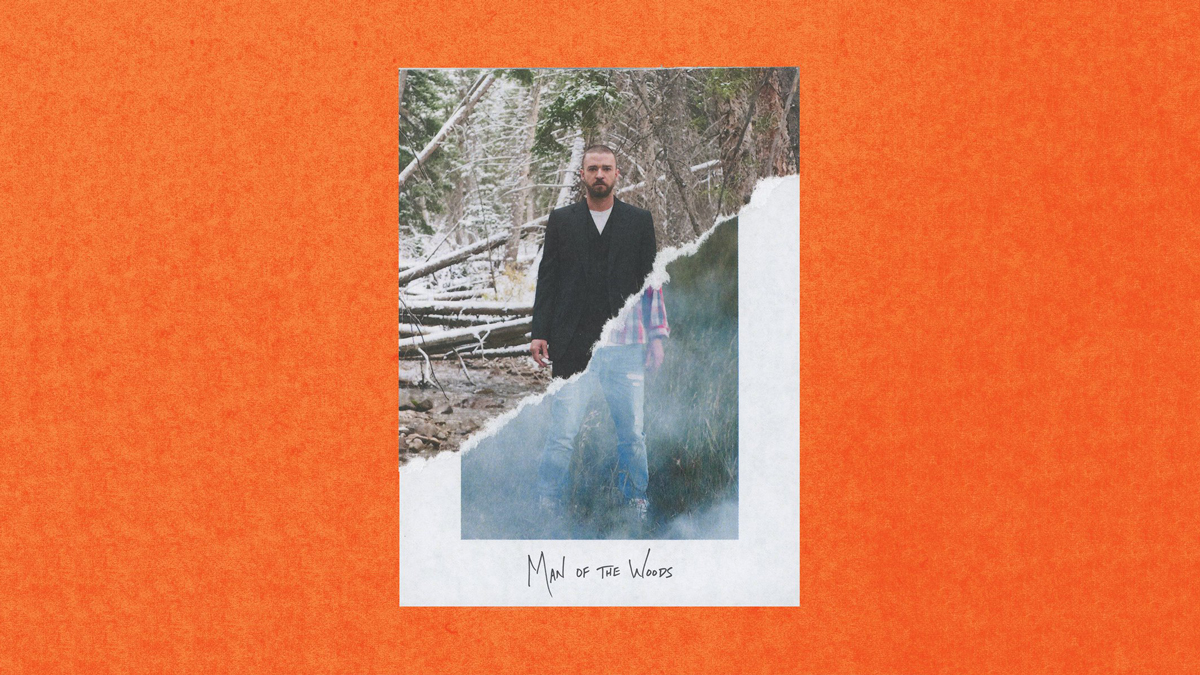 Justin Timberlake
Man of the Woods
RCA Records
https://www.justintimberlake.com/

---
With four iconic studio albums behind him, I'll admit I fully expected Justin Timberlake to bring sexy back into our drab pop scene. But I suggest keeping your dress on and putting that suit and tie back in your closet, because Man of the Woods isn't going to rock your body.
Far from the sexually-charged feel of previous works, Man of the Woods is a mellow meditation on Timberlake's Tennessee roots with snippets of heartfelt odes for wife Jessica Biel. It's not difficult to see that life as a family man is central to Timberlake's identity now and, naturally, it's being reflected in his music. But it's really not a bad thing — we can't vilify the man for loving his wife and kid. He just isn't interested in getting love-stoned anymore.
The album starts off with a toned down (but likeable) version of "Futuresex/LoveSound." "Filthy" received mixed reviews when it dropped as the album's first single, but it's grown on me. (This may just be because I'm feeling deprived of the arousing tunes of early 2000's Timberlake.) But after this relatively strong beginning, Timberlake starts losing his way.
Too many of the tracks sound as if they've been recycled from other artists. Pharrell's influences in "Midnight Summer Jam" and "Wave" are glaringly obvious and take away from the originality we're used to from Timberlake — the two tracks just sound like every other annoying Pharrell song. "Flannel" sounds like a ripped-off Ed Sheeran song while "Montana" draws on the overused styles of artists like The Weeknd and Daft Punk. The upbeat title track is randomly thrown into this mixture and sounds more like it should be in a rom-com than a Timberlake album (but it's wholesome when paired with the music video).
When the album hits "Higher Higher" just before the halfway point, the old Timberlake we love makes a comeback. He shows off his talents by switching between a variety of vocal ranges and incorporating an enjoyable, vaguely electric sound. The repetition in the bridge ("If it's for you, it can be any old thing") is shiver-inducing and maintains a balanced level of angst. Timberlake's collab with Chris Stapleton in "Say Something" is also notable as it takes the album back into "Drink You Away" territory, indulging those who are still devoted to The 20/20 Experience. But the carefree feel of the song makes it very clear that Timberlake doesn't want us to cry him a river this time around.  
Man of the Woods was clearly produced to be a pleasant, acoustic experience rather than a sonically groundbreaking project. It seems like Timberlake knew it wasn't going to be an iconic album and he was completely comfortable with it. So, despite the fact that we aren't being wooed by summer love, let's just try to enjoy this new, more mature JT.