News
The Campus Food Bank to provide 2,400 food hampers by end of the year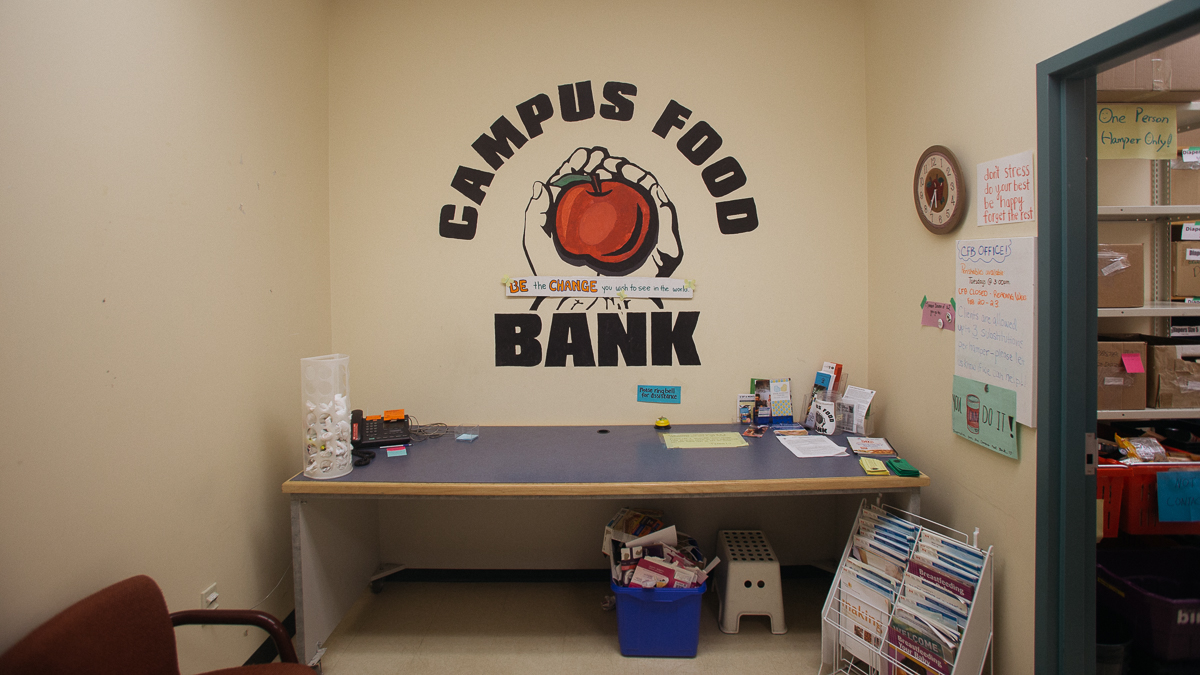 This school year will mark the second highest demand for food hampers from the Campus Food Bank in recent history, following the historic high of approximately 2,700 food hampers handed out last year.
The Campus Food Bank is an independent registered charity that provides food hampers every two weeks for University of Alberta students, staff, and alumni facing food insecurity. With number of requests increasing by approximately 200 a year since 2014, Campus Food Bank executive director Cory Hodgson described the last four years as "an era of increased need."  
The food bank was previously supported through a $25,000 Students' Union grant, but following a successful 2017 referendum, the food bank now receives a dollar per semester from each student as part of their SU fees. This brings total student funding to approximately $50,000 per academic year.
"It gives us some more financial stability to plan for the future," Hodgson said. "Before that, we were predominantly funded by donations, and that can be really variable based off of things like the economy and our own capacity to fundraise."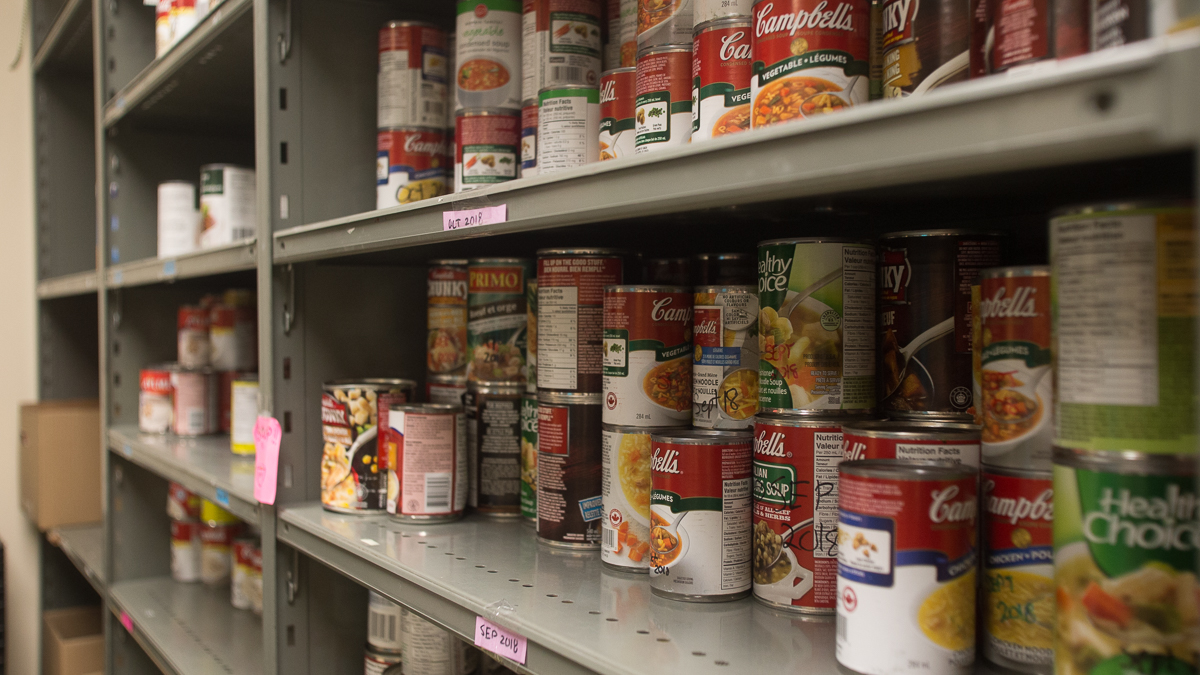 While food hampers are still largely filled through donations from the Edmonton Food Bank and members of the university community, the Campus Food Bank now has the available resources to purchase additional supplies when insufficient donations are received.
Hodgson said the increased funding will also allow for more perishable food options, including fresh fruits and vegetables, to be included with non-perishable items in the hampers.
Additional funding has also allowed the food bank to increase shelving and storage capacity. Within the next year, Hodgson said the non-profit will be purchasing bigger fridges and freezers to facilitate additional perishable food items being supplied to students.
To expand the types of services provided, Hodgson said the team is looking to develop food education programs next school year.
"There's often a lack of knowledge around cooking and food preparation," he said. "Students don't often know how to feed oneself on a budget."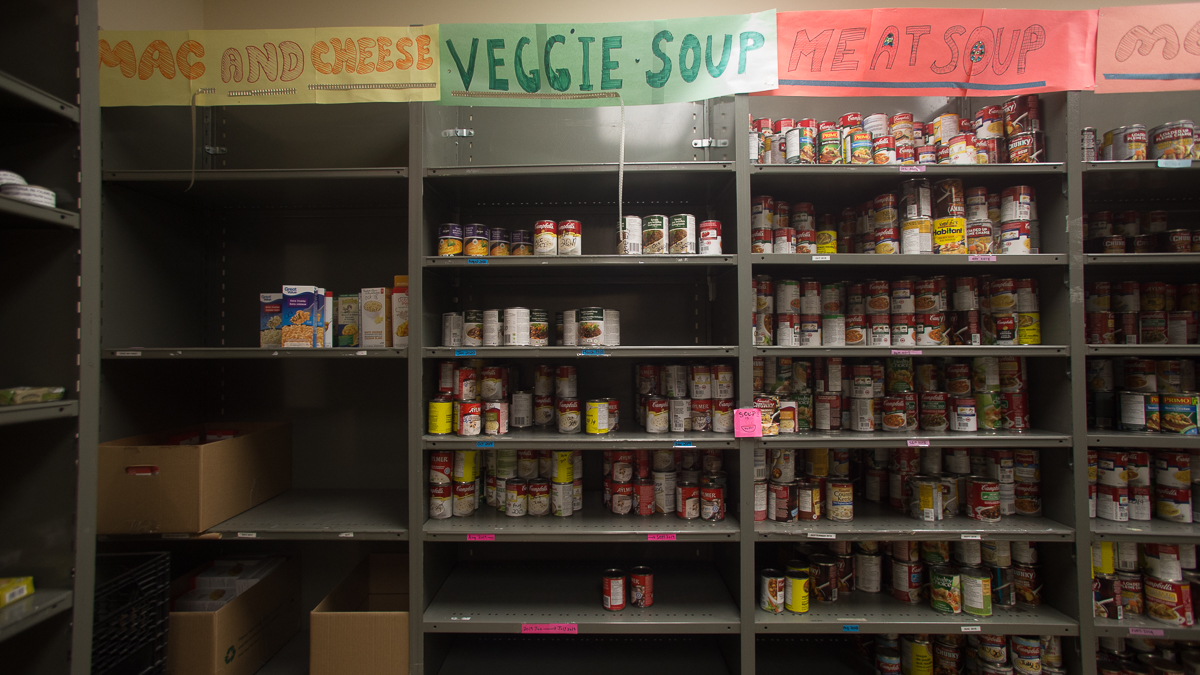 While the Campus Food Bank can comfortably maintain food supplies to meet current demands, Hodgson is concerned about the steadily increasing number of Canadian students in need of food support. A recent report from Hungry for Change, the largest cross-campus study on food insecurity in Canada, found that 39 per cent of students experienced some degree of food insecurity in the past year.

"If we have that same 39 per cent rate (at the U of A), then that means we should be helping 39 per cent of the students on campus, which is pretty significant," Hodgson said. "And we don't have the resources to do that."
But with the 2017 referendum having passed with 83 per cent of student voters in support of doubling funding for the food bank, Hodgson is optimistic that all students, staff, and alumni in need of food support can find a helping hand at the U of A.
For those interested in supporting the non-profit, the Campus Food Bank accepts donations of non-perishable food items and toiletries year-round, and is always looking for additional volunteers.
"Food insecurity rates on campus are higher than people realize, it just shows we still have a lot of work to do," Hodgson said. "But the money has definitely made a difference, it gives us certainty in our ability to continue providing the services we do, and allows us to focus on how to make what we do better."