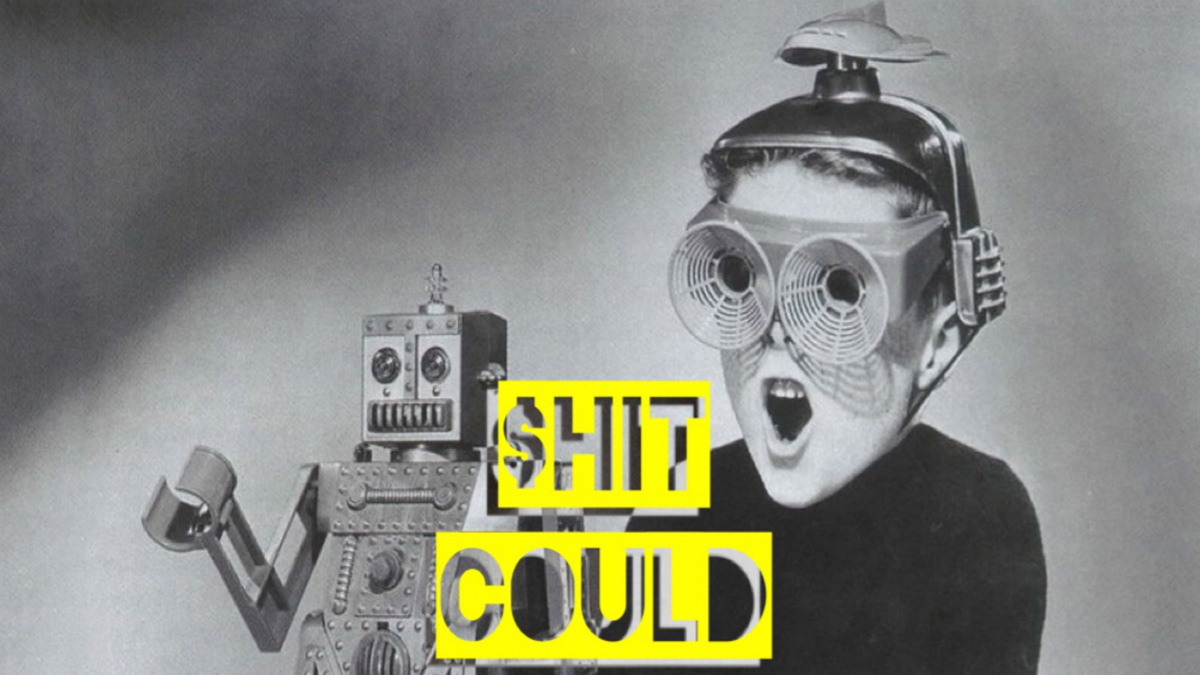 $hit Could Be Worse 
Charlie Classic (available on Apple and Android)
https://shitcouldbeworse.libsyn.com/website
---
Charlie Classic is a comedian, a pornographer, and a podcaster hailing from the state of New Jersey. Like all great things found on the internet, I stumbled upon Charlie's Snapchat (charliebnarly) and, shortly thereafter, his podcast $hit Could Be Worse, co-hosted by his assistant Meg Paige, a.k.a. Dirty Dumpster Meg.
$hit Could Be Worse is hilarious but still in its infancy. There are less than 10 episodes available through both Apple's Podcasts app and whatever Android uses. Charlie and Meg's first episode went up this past Halloween, and since then, you can expect a new episode every seven days or so. An episode is roughly an hour long, and Charlie and Meg tend to carry the jokes forward from previous episodes. So you might want to consider listening from the show's beginning.
Charlie Classic is not shy about what he does for a living, and that's shoot pornographic content, which explains why the guests on $hit Could Be Worse are usually porn stars, strippers, and/or sex workers. Charlie and Meg tend to bring on a lady (or ladies, plural) whom they've been recently "shooting" with. The podcast has a sex-positive environment, and you can expect an episode to contain pop culture commentary, nostalgia for Pogs, and the do's and don'ts of butt stuff — Charlie usually finds a way to bring up butt stuff at least once per episode.
It seems that Charlie and Meg have been working together for a few months now, and they use their new podcast as a way to talk about the funny nonsense that occurs behind the scenes when shooting pornographic content. The female guests of the show speak openly about their experiences working in an industry that is heavily stigmatized. Sometimes $hit gets real during episode, and sometimes that odd buzzing noise you hear in your earbuds is a guest using an electric sex toy. There is no shortage of listening stimulus.
Charlie Classic keeps saying the podcast is a train wreck, and he might be right. Catastrophe has aesthetic appeal, and I want to see how far they'll take this podcast. Up until now, I would argue the highlight of the season has been the episode with guest Cassidy, a.k.a. Hookerproblemz. Cassidy is a recovering heroin addict, sex worker, and beautiful soul. From her guest spot on episode five of $hit Could Be Worse, I (re)learned what sounding is, remembered I read about it in a Chuck Palahniuk novel years ago, and realized why I forced that knowledge out of my brain.
I like trashy nonsense, so it's no wonder I dug up $hit Could Be Worse while dumpster diving my way through the internet. But the episodes are not spackled together like those awful compilations found on Pornhub. The podcast episodes are pre-planned and edited so the direction and pace of the conversation remains consistent through an entire hour. Listening doesn't take up much brain power, however, and you might find yourself curiously aroused after a raunchy segment.